Final reading for gay marriage bill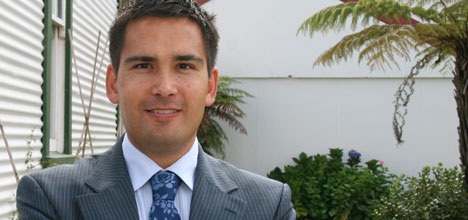 Same sex marriage looks set to become legal in New Zealand as the Marriage Amendment Bill has its third and final reading in Parliament tomorrow night.
The bill passed its committee stages with 77 votes to 43 last month and little change is anticipated for the final vote.
Tauranga MP Simon Bridges will continue to vote against the Marriage Amendment Bill in its final reading tomorrow.

Tauranga MP Simon Bridges voted against the bill at every stage of the process.
"I don't think it's the biggest issue Parliament is going to deal with anytime soon. It looks very likely to pass.
"I have voted against it really for a couple of reasons. The first is all the feedback I am getting from my electorate makes it clear the majority of people of Tauranga are against it."
Simon says he has always tried to reflect the views of the people of Tauranga when it comes to voting on conscience issues.
"Secondly, I think more than being a legal matter marriage is a deeply cultural, historical and religious institution built up over a very long time.
"I wouldn't change it lightly."
Coromandel MP Scott Simpson says he will be voting in favour for the change which will enable couples to marry irrespective of sexual orientation.
"Over the past few months, a significant number of people have taken the time to let me know their views and I very much appreciate that."
He says marriage is important and the decision of two loving people to enter into a committed relationship is a good thing.
"It is good for them, their families, their children and our society. If the impact of the Bill is that more people enter this commitment, then, to me, that is something positive.
"When it comes to the State recognising the relationship between two people, my view is that a completely neutral term, not marriage, should be used to label the State recognised union."
He says the State does need to recognise relationships, but doing so in a way which discriminates or creates different categories between couples based on orientation is something he finds difficult to accept.
"Ultimately how a couple celebrates, defines or refers to their relationship is a matter for them."
More on SunLive...