Vibrant new coaching group take up Volcanix helm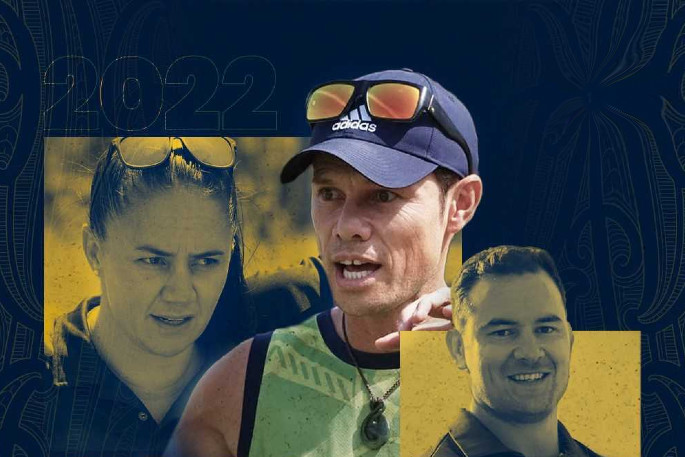 The Bay of Plenty Rugby Union has announced that Brent Kaua has been appointed as Volcanix Head Coach for the 2022 season.
Brent will lead a skilled and experienced management group that will look to build on the foundations set by former Volcanix Head Coach Rodney Gibbs who departed last year to take up a role with New Zealand Rugby.
"I can speak for both myself and the rest of the Volcanix management group that we are incredibly excited for the upcoming season," says Brent.
"It is clear to us that the Bay of Plenty is a region of incredible potential. We want to uncover that potential and give women opportunities to develop in a professional rugby system through the Volcanix."
The primary coaching group is rounded out by Crystal Kaua who has been appointed the role of Technical Adviser, and Jarvy Aoke who has been named Assistant Coach.
"Our team are big lovers of rugby and people. We believe rugby is a vehicle to create positive change in people's lives. Discipline, commitment, teamwork, and sacrifice are lessons that reflect life, not just rugby," says Brent.
"This is a viewpoint not only held by myself, but is reflected by Crystal, Jarvy and the rest of the 2022 Volcanix management group."
The 2022 Farah Palmer Cup will commence on July 23 with a selection process largely predicated on the Baywide Women's Premier Rugby Competition.
The Bay of Plenty Volcanix will look to improve on their 2021 campaign, where they finished sixth in the Premiership competition.
"We're excited to have Brent lead the Volcanix FPC side as he brings a lot of vision, growth, and potential to the women's rugby space," says BOPRU Head of High-Performance Tiana Ngawati.
"Brent, alongside his management team, have already made wonderful connections within the women's rugby community by getting out to the Baywide Women's Club games and hearing the voices of the community.
"That's what we're about as a Union. We're about the community, and he has naturally emulated connections really well. We're excited about where the direction is going thus far for our ladies."
2022 Bay of Plenty Volcanix Management Group :
Head Coach: Brent Kaua
Assistant Coach: Jarvy Aoake
Technical Advisor: Crystal Kaua
Manager: Susan Karl
Strength & Conditioning Trainer: Tasmyn Jackson
Assistant Strength & Conditioning Trainer: Brandon Manual
More on SunLive...