Hot air balloon seen drifting across Aongatete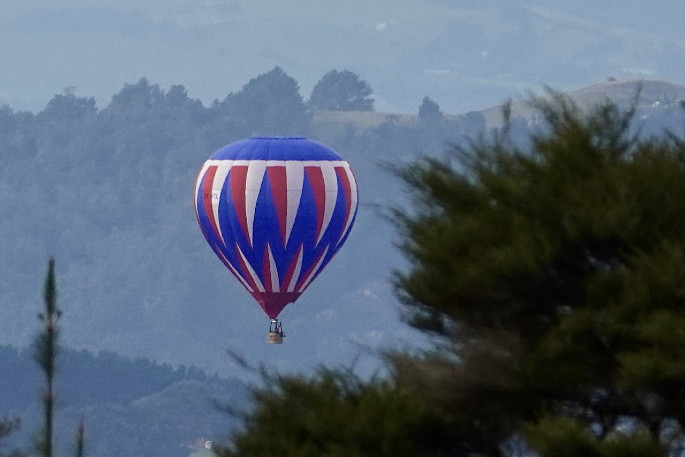 A hot air balloon has been spotted by a SunLive reader drifting across Aongatete on Saturday morning.
"[It was] 9.30ish around Aongatete / Apata," says Ben Haarmann who took photos of the unusual sight.
"Haven't seen one on this side of Kaimais before. Maybe blew over from Waikato?"
The red and blue coloured balloon appears to have someone in the basket, and is thought to be a Lindstrand balloon with registration ZK-FTC, which recently flew in the March Balloons over Waikato festival.
Airways New Zealand Senior External Communications Advisor Emma Lee says that Air Traffic Control haven't had any contact from a hot air balloon. The balloon doesn't appear to be operating in the Tauranga air control zone.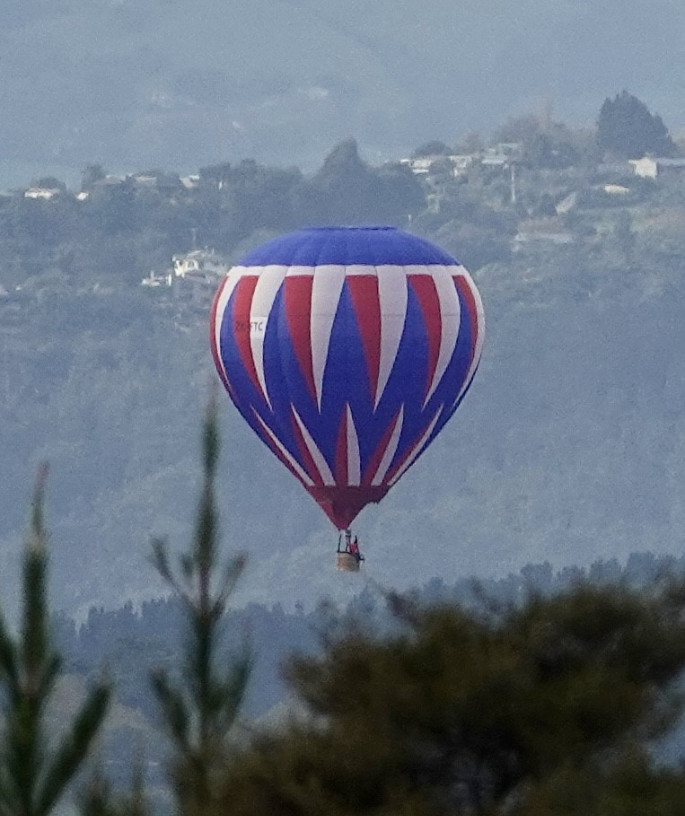 The hot air balloon has been seen over Aongatete on Saturday morning. Photo: Ben Haarmann.
More on SunLive...