A match to honour a rugby kaumātua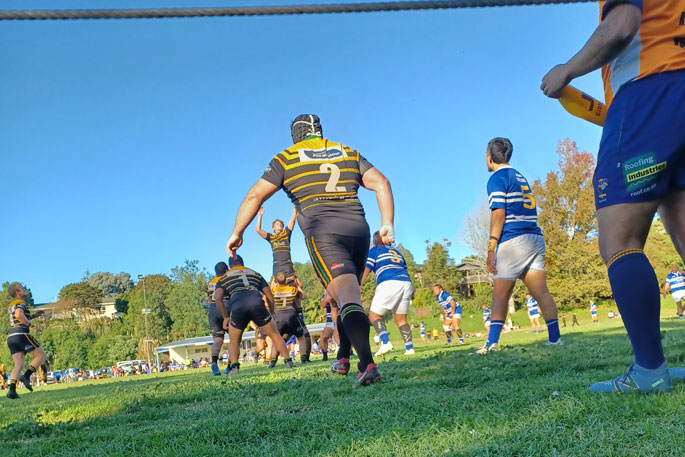 Greerton Marist Rugby Club is proud to hold the Steven Pearson Taonga after their premier and development teams clashed against Judea Rugby Club's respective sides and won the inaugural taonga match last Saturday.
However, the match wasn't about winners and losers. It served to commemorate Steven Pearson, who passed away two years ago.
A life member of the Greerton club, Steven was a "welcoming, sociable guy that everyone just loved," says Greerton Marist Rugby club committee member and former premier player Marcus Hughes.
"He [Steven] played a bit of senior rugby at Greerton but then he moved into being a manager, masseuse, a club captain and just an all-round legend of the club. He was our Kaumatua."
As Steven's whakapapa ties back to Huria (Judea), and having grown up in Greerton as well as serving the club, it was fitting to make a trophy match between the two clubs to honour Steven, says Marcus.
At Judea's Maharaia Winiata Park, Greerton's development side clinched a 78-5 victory over Judea, then the premier game saw Greerton come away with a 40-7 win – and the taonga.
Greerton Marist Rugby Club premier team half-back Matthew Abbott says the match itself – as well as the pre-match – "was pretty spine-tingling for me, seeing the taonga out there and being able to play for it was pretty special".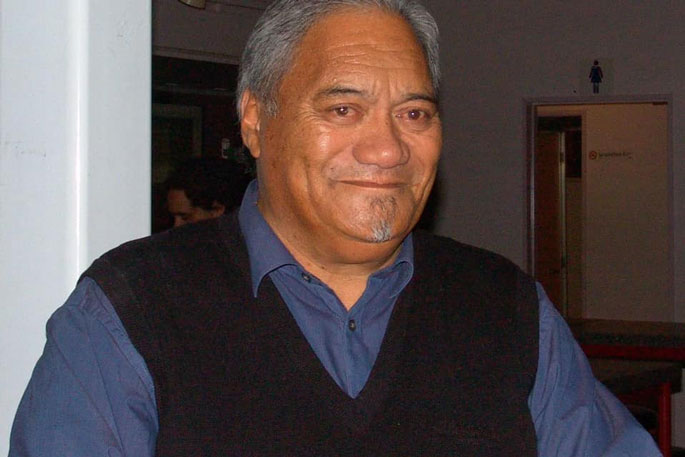 The late Steven Pearson, pictured, had ties to both Greerton Marist and Judea rugby clubs.
Not only was the match special in its commemoration, but it was special for Judea – which enjoyed their first home game in the premier grade.
"Stevie [Steven's nickname] would've been very proud that Judea have made the step up to the Premier grade as they were a special club to him, and he understood the hard work that they have put in behind the scenes. Stevie was a massive part of our team getting back into the premier grade a decade ago."
Steven's sister Bonnie Pearson thanked all involved in the occasion on behalf of her whanau.
"This game was played with mana (prestige), kaha (power), aroha (compassion) – a gruelling game of 80 minutes," says Bonnie.
Looking to this weekend, Greerton Marist's premier team aim to secure the Jordan Cup, which Western BOP teams fight for throughout the rugby season.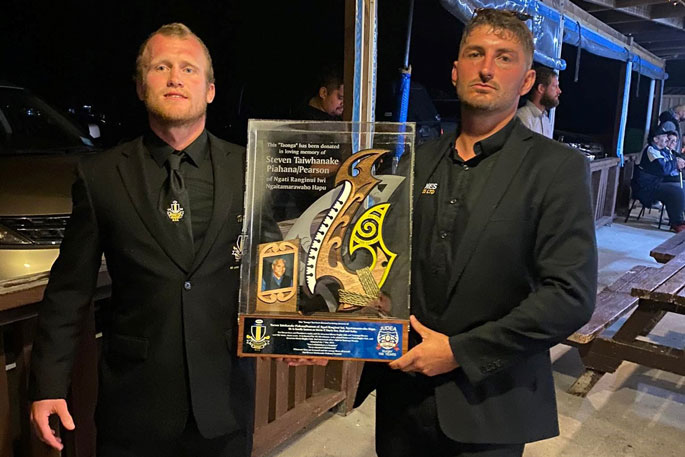 Greerton Marist's Premier co-captain Matthew Abbott and development captain Ashley Williamson with the Steven Pearson Taonga.
Greerton Marist versus Te Puke in the premier division today, May 14, at Greerton Marist Rugby Club. Kick-off is 2.45pm.
Matthew hopes to bring the cup home this season – however, he insists it's not just about the cup but securing "vital points" to make it into the season's semi-finals.
"There's a pretty good culture amongst the boys, so hopefully that can pay dividends on the field."
More on SunLive...