Matapihi: Witness describes near miss with a train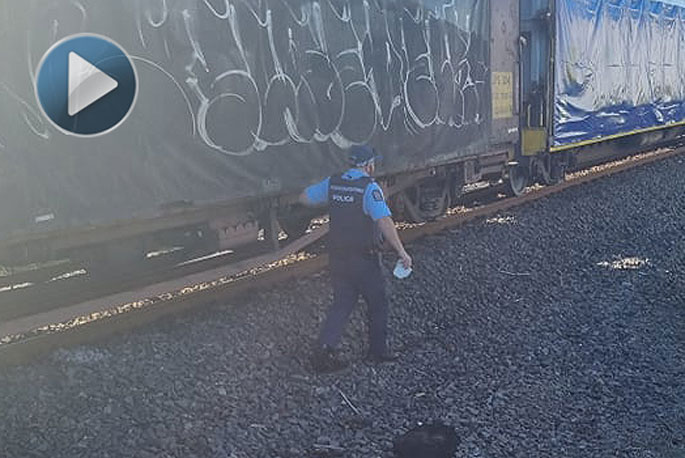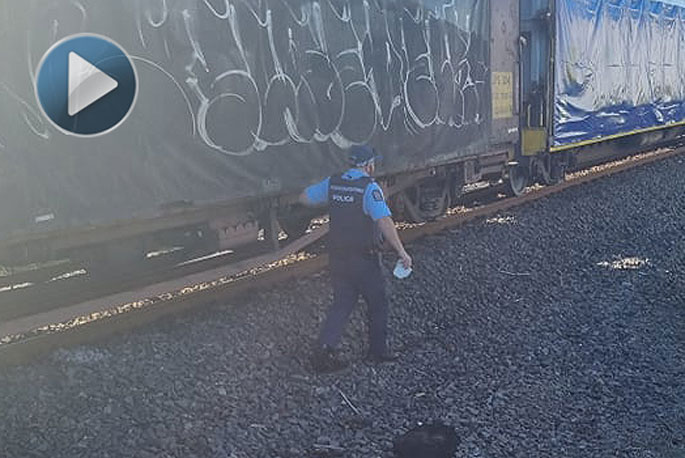 Click the image above to watch the video
Witnesses to a near miss between a cyclist and train in Matapihi are glad nobody was hurt.
Laura and Kevin Barry were on their way to drop their son off at daycare when they witnessed the incident unfold this morning.
Laura says it has been an interesting morning.
"On the way to daycare and there was an hour wait as there was a train that near missed a cyclist near Bayfair roundabout."
She says the cyclist apparently didn't see the arms go down, flipped his bike over the arms and landed on the track.
"Then proceeded to run back on grab his bike and was near missed by getting hit by the train.
"Train driver hit the emergency break before the crossing and stopped all the way as shown in video."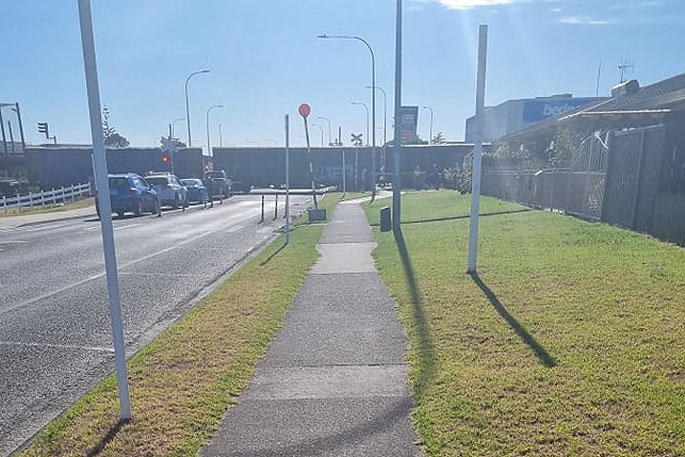 The train blocking the intersection following this morning's near miss.
Laura says the cyclist took off and the train driver was left on shock.
Traffic delays have been reported in the area, as a new train driver had to move the train.
"The current driver was not allowed to drive," says Laura.
"Glad nobody was hurt."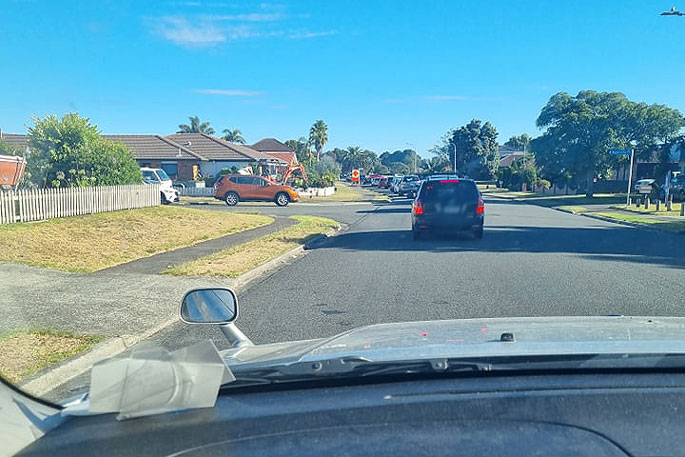 Traffic backed-up in Matapihi this morning.
More on SunLive...