Wallaby sighted near TEL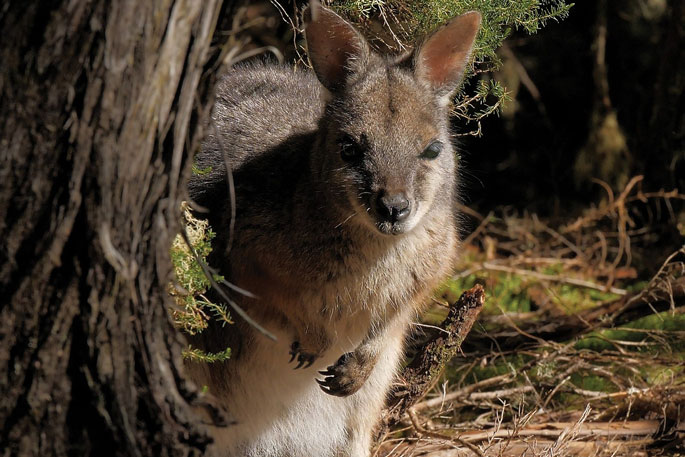 A recent wallaby sighting in the Pāpāmoa area is prompting calls for people to report any sightings to the Bay of Plenty Regional Council.
A recent post on the council's Facebook page says the animal was spotted in the area, just off the Tauranga Eastern Link toll road.
"The location is well away from any known populations of wallaby so we are asking people particularly in that area to keep an eye out," reads the post.
Wallabies were first released near Lake Ōkāreka in 1912.
Since then they have been steadily expanding their distribution. It is estimated that if no control work is undertaken, a third of the North Island could be impacted by the spread of wallabies within 50 years.
Why wallabies are an issue
Wallabies have a huge appetite for many of our native seedlings, shrubs, ferns and grasses which prevents their regeneration, changing the structure of our forests and reducing their ability to support our native birds and other wildlife.

Wallabies love pasture grasses, which means they compete with livestock for food.

As wallabies are nocturnal and cautious, they can be hard to find.

The Bennett's wallaby, found in South Canterbury and spreading into Otago, is also threatening native ecosystems, farms and forests.

If both species are not controlled, wallabies could spread across one third of both the North Island and South Islands over the next 50 years and could New Zealanders $84 million a year by 2025 (includes lost farm production and ecosystem services).
Read more here.
If you see a wallaby (dead or alive) anywhere in the region, please report it to www.reportwallabies.nz.
Find out more about what is being done to stop the spread of wallabies https://www.boprc.govt.nz/our-projects/dama-wallaby-control
More on SunLive...