Conservation and concerts collide in Te Puna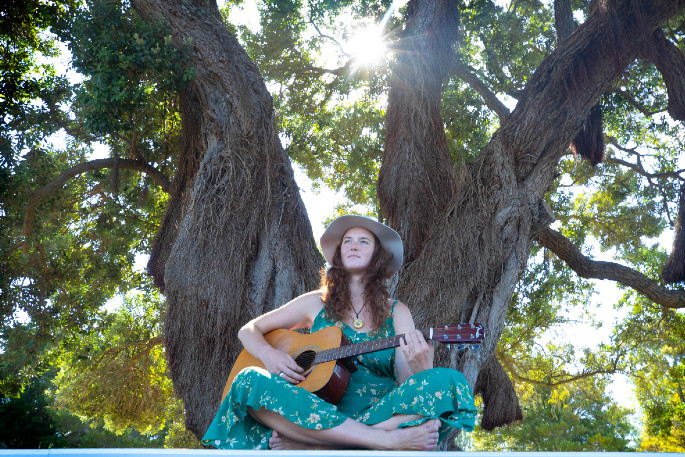 A Pāpāmoa woman has combined her love of nature and music by organising series of gigs at Te Puna Quarry Park.
Amber McNicol was inspired to start the Creative Arts Summer Series after studying in Wellington and being influenced by the Botanic Gardens' summer concerts.
"I just really enjoy music and nature," she says.
"The two go hand-in-hand and complement one another."
The three Friday night concerts are in the park's stunning amphitheatre from 6.30pm - 8.30pm.
"The whole idea behind it was to create a space for people to enjoy nature and to enjoy the amphitheatre," says Amber.
"The other part of it was to give up-and-coming local musicians a chance to express themselves and have a bit more practice in front of an audience, in a calm beautiful setting."
Tonight's artists are Ayla Wesley, Dizzie, Tom Ashe and Ashleigh Yates. On January 28, StellaVision, Astro Soul and Davey Beige will be filling the quarry with soulful sounds.
Admission is a minimum $5 koha, with proceeds going to the Te Puna Quarry Park Society for maintenance and conservation.
Part of Amber's reasoning for choosing the park as a venue is to highlight its beauty to people outside of Te Puna.
"I'm getting everyone else around Tauranga to be aware that there's this amazing space and gardens, around 20 minutes out of town."
The first concert was last Friday and the 23-year-old says it went really well.
"We had a really cool turn out on Friday night and it was super magic.
"It's been amazing connecting with so many people and getting in touch with the creative scene here in Tauranga."
It's a "passion project" for the event organiser, whose dream it is to create a street festival like the Wellington festival CubaDupa.
She says the people, businesses and artists she has worked with have helped make the Creative Arts Summer Series possible.
"I had the idea, but it probably wouldn't have happened if all the other people I was working with didn't pull their weight," laughs Amber.
"All the artists have made this so easy; I've just really brought everyone together."
The Creative Arts Summer Series is on January 21 and 28 from 6.30pm at Te Puna Quarry Park. Vaccine passes are required for entry.
For more information search 'summer.series.events' on Instagram.
More on SunLive...