Omicron: Is New Zealand prepared?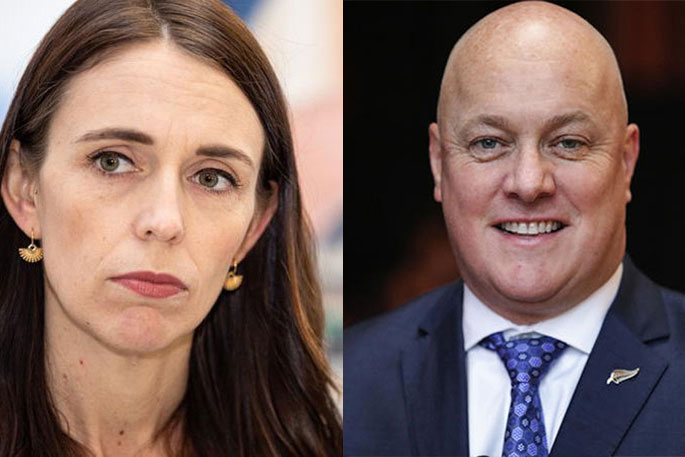 "New Zealand prepared for Omicron". That is the headline from a statement from the Prime Minister's office this afternoon, following the PM's traffic light announcement.
But National Party leader Chris Luxon is not as confident, with his statement title; "Labour has no plan for Omicron".
At a press conference at a Labour Caucus retreat in New Plymouth, Jacinda Ardern announced that Northland will be moving to orange from 11.59pm tonight with vaccination rates in the region now at 89 per cent for first doses.
The rest of the country will remain at orange "as the government prepares for Omicron to enter the community".
"We won't be able to stop Omicron entering the community, but we can use tools to try and slow it down.
"We're also confirming today that when we have evidence of Omicron transmitting in the community we won't use lockdowns, instead the whole country will move into Red within 24 to 48 hours.
"We know from other countries it can take as little as 14 days for Omicron cases to grow from the hundreds into the thousands. The Red setting allows businesses to remain open and domestic travel to continue, but includes mask wearing and gathering restrictions to help slow the spread of the virus and keep pressure off our health system."
People are being encouraged to get Covid booster shots to help reduce the severity of Omicron, which Jacinda says will mean most people who catch the virus can safely get better at home.
"This is also the time for people to make plans for their households and workplaces, including getting a plan in place for isolating at home if needed.
"For the most part, people will be able to support themselves.
"We're working hard to make sure people who may need support through this period, be it from health care or social services, have what they need. But for the most part, people will be well enough to stay at home with whanau. So think about what you'd need to stay home for that period.
"New case management, close contact definition and testing rules that are fit for purpose for Omicron are being finalised, and include plans to support business continuity."
But the opposition leader is not convinced that the Labour-led government has everything in hand.
"The threat of Omicron became apparent in December but nothing seems to have happened in the last month to prepare New Zealand. Instead Jacinda Ardern and her Government took a month off," says Chris Luxon.
"Once again the Government is scrambling. When Delta hit last August, they developed a response on the fly and now history is repeating itself."
Chris says New Zealand has been slow on boosters and slow on vaccines for 5–11 year olds and now we're being appallingly slow on rapid tests.
He says the PM revealed that New Zealand has only 4.6 million rapid tests in the country right now.
"That's less than one per person. That is a stunning indictment on the Government's lazy lack of planning.
"Jacinda Ardern seems to think the 2020 playbook will work against Omicron. It won't. Even with Delta, our PCR testing systems were overwhelmed within days. Rapid tests will be critical, but the Government doesn't have enough.
"I am aware of companies seeking permission to import rapid tests who have had their applications before the Ministry of Health for weeks.
"National has been saying for months they should be widely available, including from supermarkets and pharmacies. Yet the Government has done little other than to make them available for the unvaccinated and for some selected employers.
"It looks like the Government is making the same mistakes all over again and embarking on a second year of Covid complacency: a lack of urgency, a lack of a plan, and making things up as they go."
More on SunLive...