Chiefs Manawa announce coaching set-up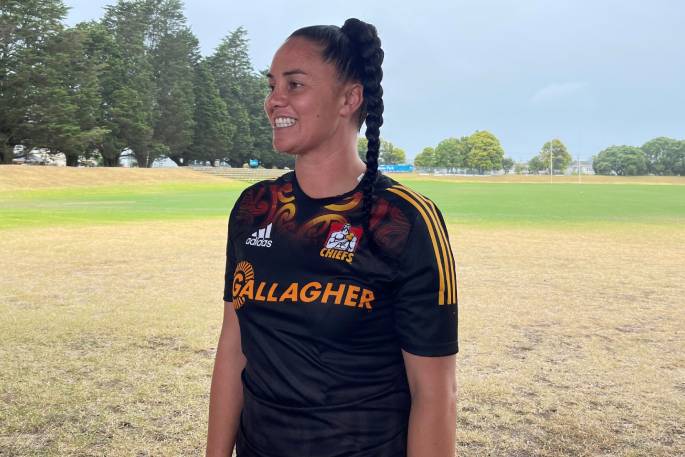 The Chiefs Manawa team have confirmed an experienced coaching group for the inaugural Super Rugby Aupiki Women's competition this year.
Crystal Kaua and Rodney Gibbs will be the assistant coaches to new head coach Allan Bunting.
Gibbs began his coaching career in the Bay of Plenty following a professional playing career for his home province and was assistant coach with the Steamers from 2013.
He then made the shift to the women's game in 2018, heading the women's performance programme and taking up the role of head coach for the Volcanix.
Gibbs has also been a part of the New Zealand Rugby Union High Performance framework, leading the NZ Barbarians team against the Black Ferns in last year's November series.
Kaua spent several years in Waikato before heading overseas to coach and is the current Black Ferns Sevens skills coach and analyst. She also has experience working overseas in the Cook Islands and most recently Japan, while also being heavily involved in the Black Ferns Sevens Development framework.
Gibbs says he feels privileged to get the opportunity especially given his links to Chiefs country.
"Coming from Bay of Plenty, I have a real connection with the Chiefs Rugby Club which gives real meaning to the responsibility we have to represent our region and people," says Gibbs.
"I'm looking forward to working alongside the management team that has been selected. Especially the opportunity to learn and share ideas with Bunts and Crystal to create an environment and team that will produce results for not only 2022, but into the future as well."
"When you look at the calibre of the players that have been selected, it's pretty hard not to be excited about what lies ahead."
Kaua is hoping the club can have a transformative impact on the sport, especially for women.
"We have a platform that is a game-changer for women's rugby and I am honoured to be a part of the inaugural Super Rugby Aupiki competition," says Crystal.
"We have a great opportunity to be a part of something special. I love the Chiefs Rugby Club and what it represents, and I want to do everything I can to help them succeed.
"I'm excited to work alongside Bunts and Gibby. We all care deeply about people and we also want to play a brand of rugby that is innovative and inspiring."
Bunting, who takes on the role following his gold medal-winning position with the Black Ferns Sevens team in Tokyo, is over the moon to add such high-calibre coaching staff to his team.
"It is great to have the combination of coaching experience that both Crystal and Gibby bring to our environment," he says.
"Crystal's desire, drive and her experience has led to her own successful programmes here and overseas making her a lot more than just a coach. This is reflected in where she is right now, being part of the Black Ferns Sevens coaching team. To have her in our coaching group will be invaluable for our team's growth.
"Gibby also comes with a wealth of experience is well established in his coaching and has been very influential in the development in both men's and women's rugby, locally and nationally.
"The knowledge he brings from both a men's and women's high-performance environment will complete our coaching combination and form a unit that will maximise the growth and development of our team."
The first Waitomo Chiefs Manawa squad has been announced ahead of the inaugural Super Rugby Aupiki competition kicking off in 2022.
The draw is yet to be announced.
2022 Chiefs Manawa Management
Head Coach: Allan Bunting
Assistant Coach: Crystal Kaua
Assistant Coach: Rodney Gibbs
Manager: Gareth Duncan
Doctor: Deb Robinson
Physio : Sian Northy
Strength and Conditioning Coach: Nick Marquet
Video: Leah Dickey
More on SunLive...