PM: Omicron would send NZ into red traffic light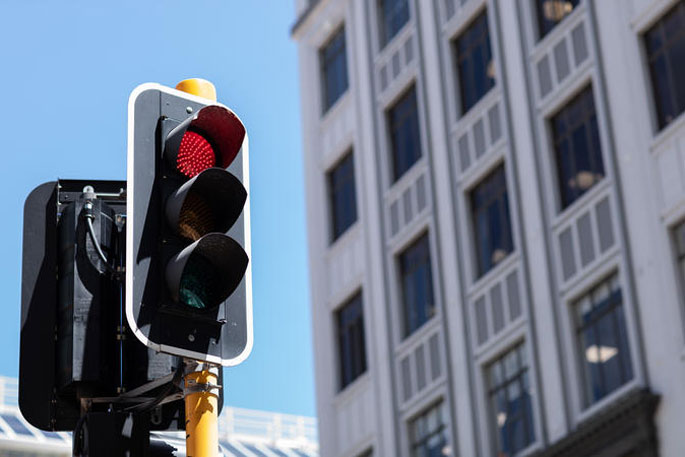 UPDATE: Prime Minister Jacinda Ardern has announced Northland will join the rest of the country in the orange setting from 11.59pm tonight, and signalled plans for Omicron.
Cabinet ministers met yesterday to assess the traffic light settings across the country, including whether Northland will drop to the orange setting.
Ardern, speaking from New Plymouth at the Labour Party caucus retreat, announced this afternoon the region would change settings tonight.
"Vaccination rates have continued to increase in Northland and are now at 89 percent first dose. The easing of the Auckland boundary over summer did not drive an increase in cases so we believe it is safe for Northland to join the rest of the country at orange," she says.
She also announced that if Omicron transmission was detected in the community, all of New Zealand would move to red within 24 to 48 hours.
"We won't be able to stop Omicron entering the community, but we can use tools to try and slow it down," she says. "We need to be on guard, and ready.
"New Zealand has done an incredible job in reducing Delta case numbers especially in light of the Auckland boundary lifting last month ... by staying at orange we will be able to hold onto these gains while we continue to make preparations for Omicron.
"When we have evidence of Omicron transmitting in the community we won't use lockdowns, instead the whole country will move into red."
She says overseas evidence showed it could take as little as 14 days for Omicron cases to grow from hundreds to thousands.
"The red setting allows businesses to remain open and domestic travel to continue, but includes mask wearing and gathering restrictions to help slow the spread of the virus and keep pressure off our health system."
"For the most part, people will be well enough to stay at home with whānau. So think about what you'd need to stay home for that period."
Evidence also showed the efficacy of booster doses, she said, in protecting against the variant, and they would be important for reducing the spread when Omicron arrived.
Genome sequencing today confirmed an Auckland Airport worker who tested positive for Covid-19 has the Omicron variant of the virus.
It comes as a household contact of an MIQ worker with Omicron was also confirmed to have the variant.
Ardern used her first speech of the year to warn New Zealand's Covid-19 case numbers in 2022 would be unlike anything seen here before.
See below for a rundown of what each traffic light setting is and what restirctions would be in place;
Red
The red setting will allow hospitality to open with vaccine certificates, but gathering limits, physical distancing, masks and other public health measures would be used.
Record keeping and scanning will be required, with face coverings mandatory on flights, public transport, in taxis, retail, and in venues.
Public facilities can open with up to 100 people and 1m distancing. Retail needs to have 1m distancing too.
People are advised to work at home, but ECEs, schools and kura can open with public health measures.
Some outdoor community events will be allowed with limited capacity.
Orange
At orange, gathering limits can lift. Places that choose not to use vaccination certificates will either be closed or have public health measures in place.
There will be no limits for the following if vaccination certificates are used: Hospitality, gatherings (weddings, worship, marae), events, close contact business, gyms.
Without the use of certificates, hospitality and gatherings will have limits applied
Without the use of certificates, events, gyms and close contact businesses will not be able to operate.
Green
Green is when there are some Covid-19 cases in the community but at low levels.
Fully vaccinated people can enjoy all events and hospitality and gatherings by showing a vaccine certificate.
Premises choosing not to use certificates will face restrictions similar to the current alert level framework.
More on SunLive...