Airport worker tests positive for Covid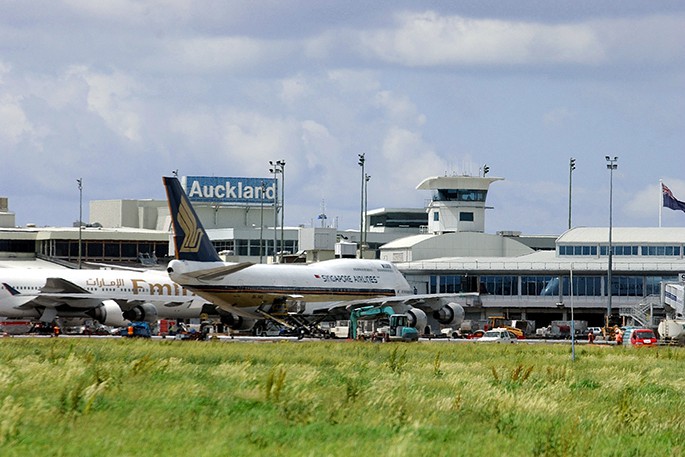 An Auckland airport worker has tested positive for Covid-19.
The Ministry of Health reports the worker is double vaccinated and has had a booster dose.
They tested positive for Covid on Tuesday.
"Whole genome sequencing for this case will be returned today, however, from an abundance of caution, the case is currently being managed as an Omicron case," says a Ministry spokesperson.
"This person was infectious from the January 15, but they were not at work while infectious. The case has one household contact who has returned an initial negative test result.
"The first of the locations of interest associated with this case are being published on the Ministry of Health website."
Update on the MIQ worker in Auckland
The border worker's household contact who returned a positive test yesterday is isolating at home, reports the Ministry.
Two other household contacts are symptomatic but returned negative tests yesterday.
The border worker's co-worker who is symptomatic remains in MIQ and has returned a further negative test.
The Ministry says a further 15 contacts amongst the Stamford Plaza Managed Isolation staff are currently isolating at home as contacts of the border case and their co-worker.
"The border worker's whole genome sequencing links them to a person who arrived in New Zealand on a flight that landed on January 8 and tested positive on Day 3 (January 13) of their stay at the Stamford Plaza.
"As of this morning, a total of 84 contacts have been identified in relation to the MIQ border worker. At this stage, 79 have returned negative test results and one household contact has returned a positive result, who was reported yesterday. The number of contacts can fluctuate as further investigation rules them out."
Of the contacts identified in relation to the two bus journeys, the Ministry says there are four contacts yet to be reached.
"Two of these contacts have returned a negative test from following advice on the Locations of Interest web page or advice from a mobile phone notification.
"While these exposure events are a low public health risk, further efforts to reach all outstanding contacts are being made."
Omicron update
To date, there have been 370 Omicron Covid-19 cases detected at the border since December 1, and 32 cases of the Delta variant.
"There are also 203 Covid-19 cases caught at the border that are still undergoing Whole Genome Sequencing. The expectation is that the vast majority will be the Omicron variant," says the Ministry of Health.
"During the same period, more than 18,000 people have arrived at Managed Isolation and Quarantine facilities."
Click here for a full breakdown of today's official Covid numbers.
More on SunLive...