BOP talent fill the void as One Love goes ahead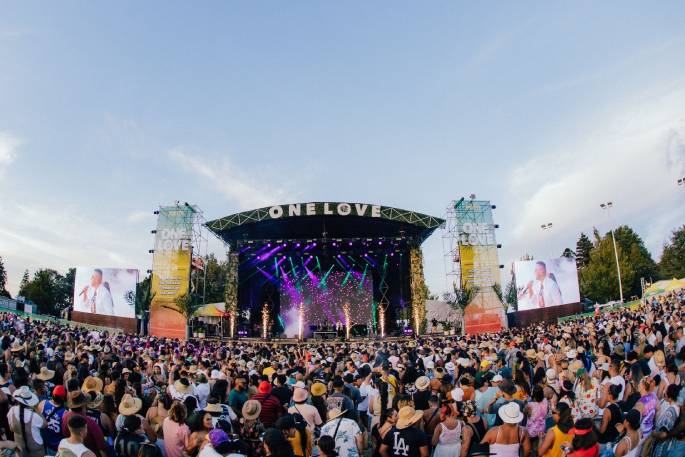 One Love Festival has announced several international artists will no longer be performing at the Tauranga reggae and roots music event later this month, due to concerns over managed isolation slots.
However, whilst a host of other festivals across New Zealand have postponed or canned events for similar reasons, One Love have instead adapted by adding some significant local artists to keep fans happy.
Festival organisers announce L.A.B and Kora as two headliners for the January 29-30 show at Tauranga Domain.
The two Bay of Plenty bands have been added to the line-up alongside fellow Kiwi artists The Black Seeds and Lion Rezz, after the popular Hawaiian acts Rebel Souljahz, J Boog and Kolohe Kai and others were forced to reluctantly withdraw from the event.
Glenn Meikle runs the company, Reggae Love Ltd, which operates One Love. He explains there are still some international artists set to be involved but is pleased to have big local headline acts showcased.
"While we are of course disappointed to lose some of our international artists, audiences still get to welcome Fiji, The Original Wailers and Tenelle to One Love 2022," says Glenn.
"We have such an epic local line-up, including the newly-added L.A.B., so the beloved One Love vibe will be the same as always."
Other festivals have been less fortunate with the withdrawal of international acts. The Summer Concert tour, which was set for Whitianga, Taupō and Queenstown in March, pulled the plug on their show last week due to international artists being unwilling to undergo a stint in MIQ.
Bay Dreams and Northern Bass have been cancelled whilst Gisborne's Rhythm and Vines Festival has been postponed until Easter.
One Love is therefore set to be one of New Zealand's most popular festivals this year, with 19,000 attendees.
"We are really happy to be able to go ahead and retain such a great audience," says Glenn.
"Events in the BOP are a highlight for people from across Aotearoa during their summer holidays, and One Love never disappoints in bringing all the good vibes in the sun along with a boost to the local economy, which we're sure will be welcomed by many retailers after such a bleak 2021."
At present, One Love will be operating under the orange traffic light setting under the current Covid-19 Protection Framework. Traffic light settings are however being discussed in Cabinet this week and could be subject to change.
However, Glenn is prepared for all eventualities, with Vaccine Passes in use and the wearing of face masks encouraged when possible.
"We certainly would have had to consider postponing or cancelling if Tauranga was at red, but thankfully, in orange, we can proceed," he explains.
"Staff will verify My Vaccine Passes, with ID, on entry.
"We have increased the number of staff and security at the entry points to allow for this, but do recommend patrons leave more time for this on arrival and come ready with their MVPs prior to arriving at the entry gates, to help make the process as streamlined as possible."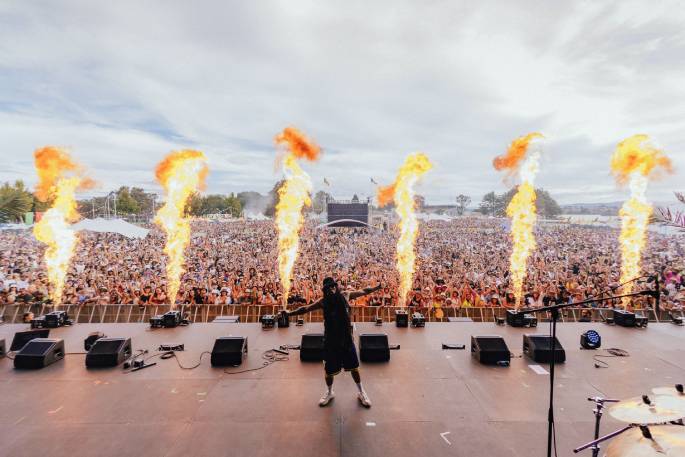 Around 19,000 people are expected to attend. Supplied photo.
Glenn also explains that a "pre-accreditation site" at Soper Reserve on Friday, January 28, from 5pm to 11pm and Saturday, January 29 from 7am to 10am will be utilised to lower foot traffic at the site entrance.
"We encourage festival goers to use the pre-accreditation sites," says Glenn.
"Attendees can have their ticket and MVP validated in order to obtain their wristband - they can then enter One Love through our express lanes for the smoothest and quickest entry."
More on SunLive...