Coromandel beaten by strong currents & wave surges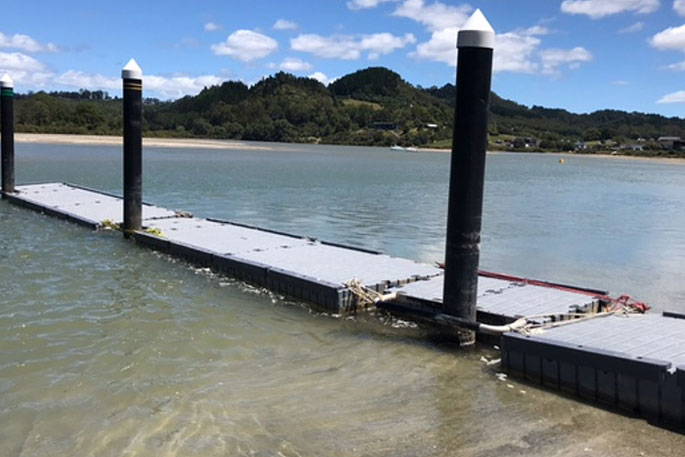 A plan for long-term repair is currently in the works following damage to Thames/Coromandel coastline.
The underwater volcano eruption and accompanying tsunami in Tonga caused strong and unusual currents and unpredictable surges on Thames/Coromandel east coast, along with coastal erosion and inundation.
Tsunami action from the Tararu tide gauge shows 40cm variations on Sunday night and 10-20cm this morning.
Eastern coastal areas were some of the worst affected by these surges. Whitianga saw a 1.5m change in levels over 20 min around 9.30pm Saturday. 
The harbour experienced wild tidal currents, wave surges from 7am to 10am Sunday. During this time, Purangi Boat Ramp and Whangamatā wharf was temporarily closed to the public due to wave surges and strong currents.
Purangi Boat Ramp remains closed until Wednesday with the last few sections of the pontoon being removed for safety. The pontoon will be available for use again after Wednesday, but it will be shorter than usual.
A plan for long-term repair is currently in the works and a contractor will be on-site tomorrow to assess the damage.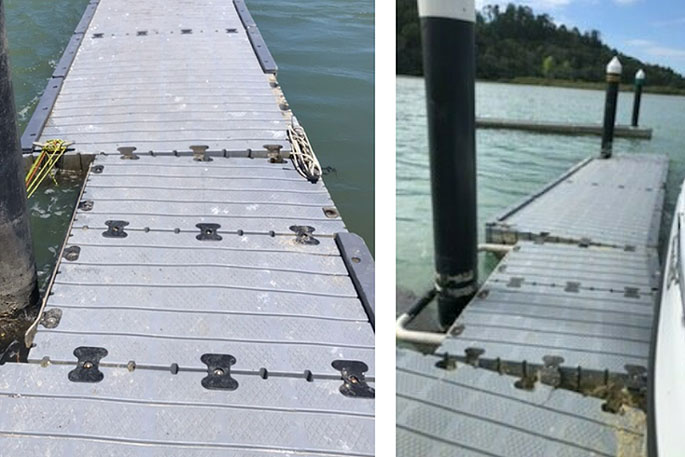 "The wave period we've been experiencing on the Coromandel's east coast is between 12-30 seconds," says Thames-Coromandel District Council emergency management manager Garry Towler.
"Anything over 12 seconds is a significant energy wave, regardless of height. High energy waves can be dangerous, and people should avoid going out in this."
Coastal inundation, or the flooding of normally dry, but low-lying coastal land, was being monitored by roading contractors Higgins, in areas susceptible to erosion - like Brophy's and Buffalo Beach in Whitianga.
Following the high tide on Monday morning at 7.30am minimal inundation had occurred and the sandbags placed at the beaches had helped prevented wave action affecting the roads.
For the rest of the week, residents and holidaymakers should still be wary of strong south-easterly winds and stay up-to-date with information regarding their safety in coastal areas by tuning into local radio or following our Council on Facebook our website tcdc.govt.nz or subscribe to our latest newsletter tcdc.govt.nz/subscribe
More on SunLive...