Council plea after removal of Mauao warning signs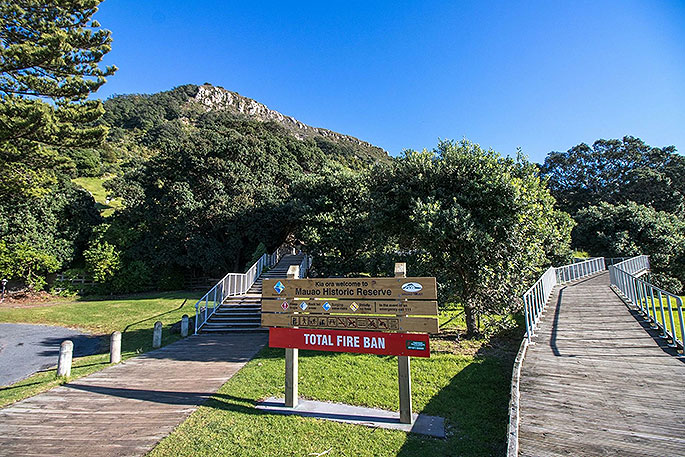 Tauranga City Council are asking members of the public not to disregard safety advice surrounding Mauao and Moturiki/Leisure Island amid turbulent water activity.
Both locations are expected to reopen later today but Council state some people have been actively ignoring safety advice, even pulling down warning signs at Mauao's Base track.
Both Mauao and Moturiki/Leisure Island were closed to the public yesterday due to strong and unpredictable ocean surges.
This volatile activity is a consequence of the large volcanic eruption in Tonga, as well as higher than normal swells generated by Cyclone Cody.
Water has been reaching as high as the dunes along the coastline over the past 24 hours.
MetService is still warning of Cyclone Cody's after-effects, with 4-5 metre swells throughout Monday.
Tauranga City Council environment team leader Warren Aitken says the track, as well as Moturiki, should be open to the public again soon but contractors have been utilised to keep members of the public off the route.
"We have contractors at both entrances to the Base track, turning people away, as people keep pulling down the signs and barriers to go and have a look," says Warren.
"We ask that the public respect the signs and barriers that are in place, as these are there for their own safety."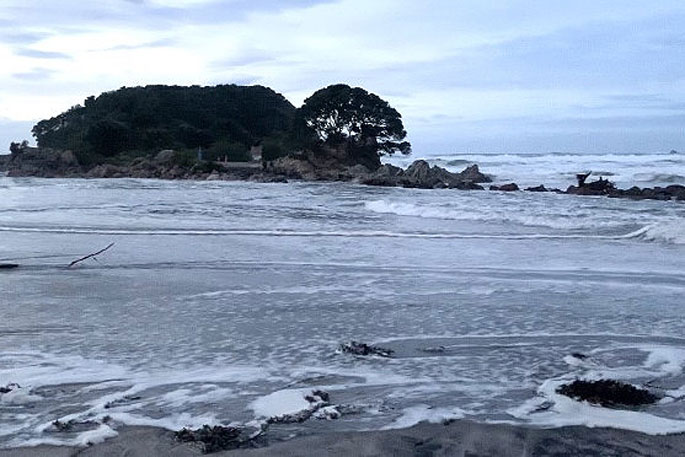 Moturiki/Leisure Island should reopen this morning. Photo. Rosalie Liddle Crawford.
Warren says both locations should be reopening again at some point this morning, but the situation will be assessed again before this evening's high tide.
"Council currently have both the Base track on Mauao and Moturiki Island closed as waves are still inundating,' he says.
"We expect that once high tide passes, we will be able to reopen both places and then reassess an hour before high tide tonight.
"We hope to reopen around 10am–10.30am today."
MetService says high-tide should be expected at 8.01pm this evening.
More on SunLive...