Blistering heat for BOP but large swells remain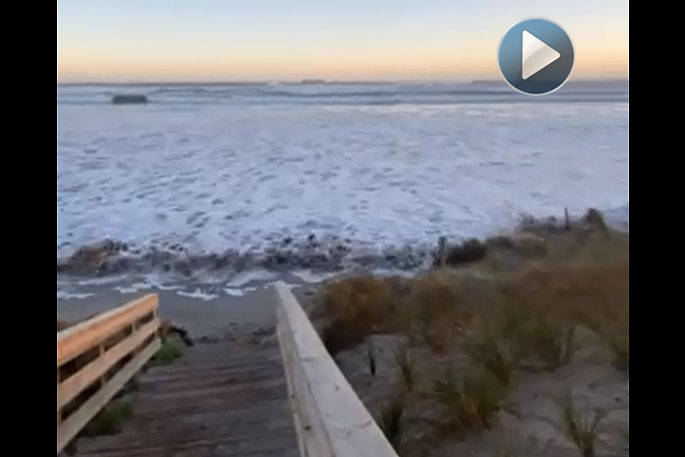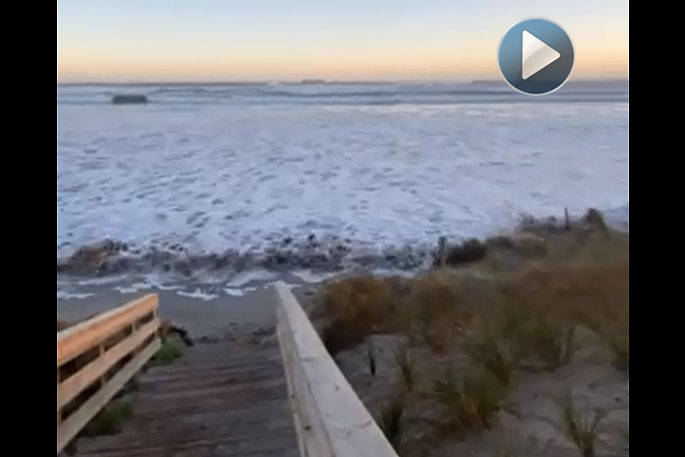 Click the image above to watch the video
Tauranga residents can expect some blistering heat throughout Monday, and the rest of the week, with the sea not providing the usual respite for residents.
MetService says temperatures could get as high as 31 degrees today at a time when people are being warned to avoid the water due to the impact of Cyclone Cody and the volcanic eruption in Tonga.
"Things are looking pretty settled, weather-wise," says MetService meteorologist Luis Fernandes.
"It looks like it is going to be a hot week. Today is the hottest day with a high of 31.
"Up until Thursday you are still going to see temperatures up into 28 or 30 degrees a week."
He says the weather should become milder toward the end of the week.
Luis says the swell in the Bay of Plenty area remains significant today. Whilst New Zealand may have missed a direct hit from Cyclone Cody its after-effects are still significant with 4-5 metre swells throughout Monday.
"In terms of the remnants of Cyclone Cody which is and are still bringing some water impact to the area that should start to ease off later in the week," says Luis.
"You are still going to see big waves and big swells today but as we head into late this evening and tomorrow that swell should drop off quite significantly."
A tsunami warning issued for New Zealand on Saturday night has since been cancelled following the eruption at Hunga-Tonga-Hunga-Ha'pai in Tonga.
However, NEMA still have advice over water activities.
"Strong and unusual currents and unpredictable surges will continue for up to another 24 hours in some locations around the entire country.
"People should remain vigilant and take extra precautions with regards to beach and ocean activities."
More on SunLive...