Tonga's comms link to the outside world is down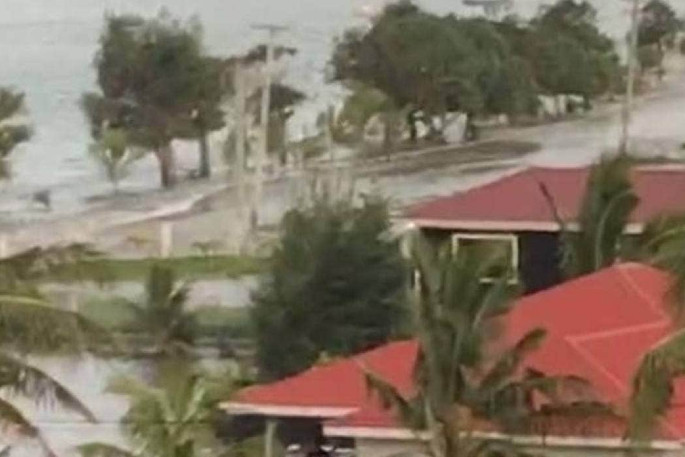 Spark are waiving all charges for calls to Tonga from any Spark landline or mobile for the next week, however Southern Cross Cable Network says it has been unable to reach a network centre in Tonga, even by satellite phone, to find out why communications links to and from the country are down.
Tonga's main communications link to the outside work is provided by the 872 kilometre Tonga Cable System.
The subsea fibre-optic cable, which is majority owned by the Tongan government, runs from the Tongan capital of Nuku'alofa to Suva in Fiji, where it connects to the trans-Pacific Southern Cross Cable Network which is part-owned by Spark.
"Our thoughts are with the people of Tonga and our Tongan community in Aotearoa," says a Spark spokesperson.
"We know how important it is to connect with loved ones in a situation like this, and are waiving all charges for calls to Tonga from any Spark landline or mobile from today, until next Sunday January 23.
"Unfortunately communication in Tonga is difficult right now due to the damage caused by weather events, so immediate contact may not be possible, but we want to make it as easy as possible for our customers to connect with their kâinga in Tonga when they can, without the additional stress of having to worry about incurring extra costs."
It could take weeks to fully restore phone and internet connections to Tonga, based on past experience, in the event that its subsea communications cable to Fiji was cut by Saturday's volcanic eruption or tsunami.
More rudimentary satellite communications should be much quicker to restore.
Southern Cross Cable Network sales director Craige Sloots​ said shortly after 11am on Sunday that at that stage it didn't have a lot of information about what had happened.
"Our network operations centre can see that the Tonga service is down, and we can see from the cable station that the Tonga cable is 'single end feeding' which means that the power source from the Tonga end is down," he said.
"At this stage it is not clear whether this is due to the cable being cut, or a failure of the power feeding equipment in Tonga.
"We continue to try and contact the Tonga network operations centre but at this stage remain unable to do so, even via satellite phone. While we understand Tonga also has satellite links, we don't know whether the satellite ground equipment has been affected."
As of shortly after noon on Sunday, Southern Cross' attempts to make contact remained unsuccessful.
"Though this may simply be due to power failure of the satellite ground equipment," Sloots said.
The Tonga Cable was laid in 2013 and was cut in 2019 in an incident that was attributed to a ship's anchor catching the cable and dragging and breaking it.
It took two weeks for a cable repair ship operated by subsea cable company TE Subcom to reach the site and patch it.
The Tongan government subsequently signed a contract with Singaporean company Kacific to upgrade its satellite communications links.
These can provide limited back-up for international phone and internet services and are also used to connect outlying islands to Nuku'alofa.
Kacific has been contacted for information on the status of its ground station infrastructure in Tonga.
Satellite phones are sometime used by the likes of emergency services as they can connect directly to satellites in space without the need for infrastructure on the ground.
More information about the situation in Tonga may come from aerial or satellite imagery.
Californian satellite company Planet Labs, which captured a photograph of the volcano just two hours before it erupted, said it was working to collect images of areas impacted by the tsunami it generated.
Planet operates a fleet of about 200 satellites that circle the globe every 24 hours.
Spokeswoman Anne Pellegrino said it expected to capture new photos later today, New Zealand time, of the volcano after it erupted.
More on SunLive...