Damage to boats at North Island marinas overnight
A tsunami surge hit Tutukaka Marina in Northland about 9.30pm on Saturday, causing a number of boats to sink and several others to break free from their mornings and come aground or run into other boats.
Murray Soljak​, Northland Civil Defence Emergency Management spokesman, says the marina itself was also damaged, with part of the fuel jetty coming loose.
Those living aboard their boats in the marina were evacuated as a precaution.
People in Northland took to social media saying they didn't receive a Civil Defence alert to their mobile phones before the surge happened.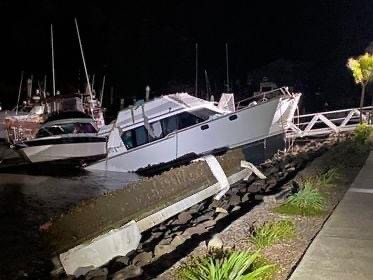 Damaged boats at Tutukaka Marina. Photos: Tim Alexander.
Tauranga Bridge Marina manager Tony Arnold says there were no noticeable waves at Tauranga Bridge Marina and no damage to any boats berthed there.
"Our harbour entrance is quite narrow, so the tidal direction changes but we didn't notice any chance in wave height, thankfully. It didn't really affect us," says Tony.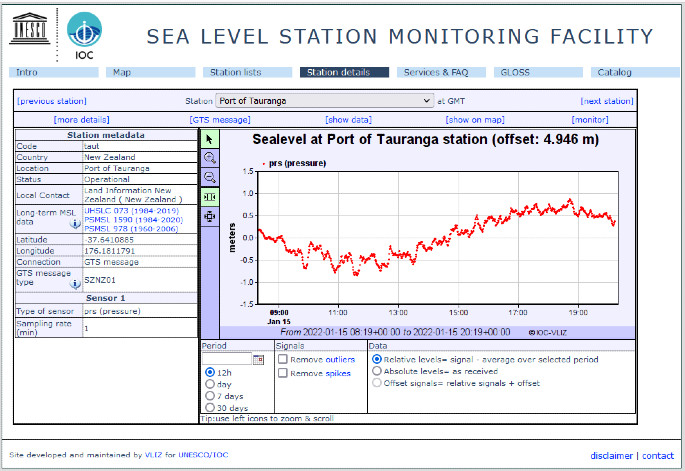 Hauraki Gulf Weather reports that the marine surge was recorded at Great Barrier Island.
"A peak to peak of 2.66 metre marine surge was recorded at Great Barrier Island between 1.05am to 1:10am this morning, making the tsunami wave height 1.33 metres. On initial observations, this was the largest wave to hit NZ from the major undersea volcanic eruption in Tonga. Low tide was @12:40am. Damage has been observed in upper North Island marinas overnight as seen here at the Tutukaka marina."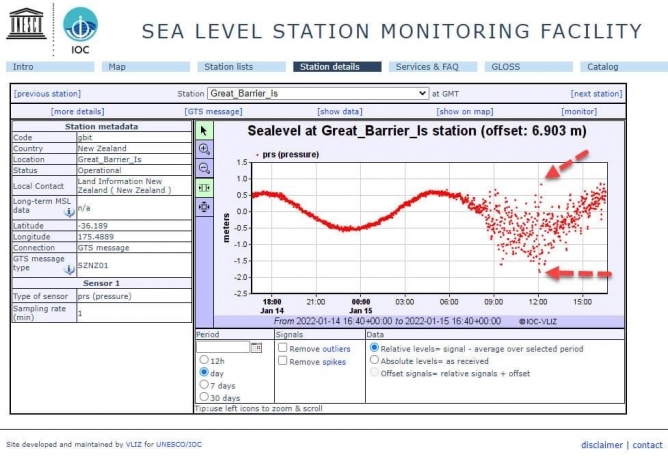 Past Tauranga Mayor Greg Brownless who was away sailing up the coast took shelter in a bay at Great Barrier Island overnight.
"This [bay] provided good shelter from the winds," says Greg. "And the surge that severely damaged Tutukaka doesn't seem to have had effects here."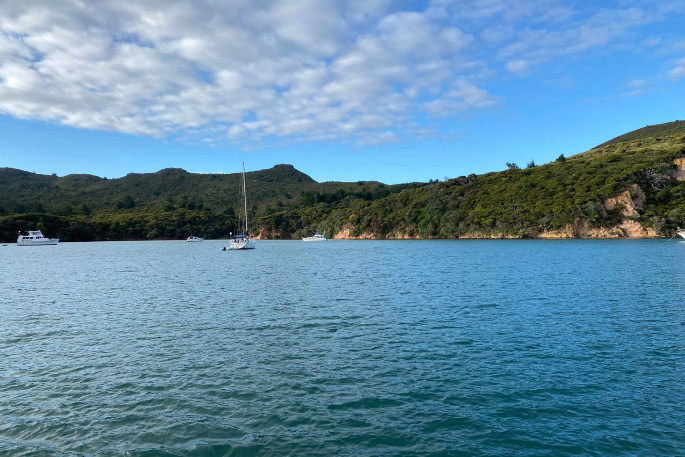 The bay at Great Barrier Island that Greg Brownless shelted in overnight. Photo: Greg Brownless.
Smaller tsunami waves were reported to be still arriving on Sunday morning, associated with the Hunga-Tonga-Hunga-Ha'pai volcanic eruption.
National Emergency Management Agency have a tsunami advisory in place at
https://www.civildefence.govt.nz/
for the North Island's north and east coasts, and the West Coast of the South Island.
More on SunLive...