Mauao base track closed until Monday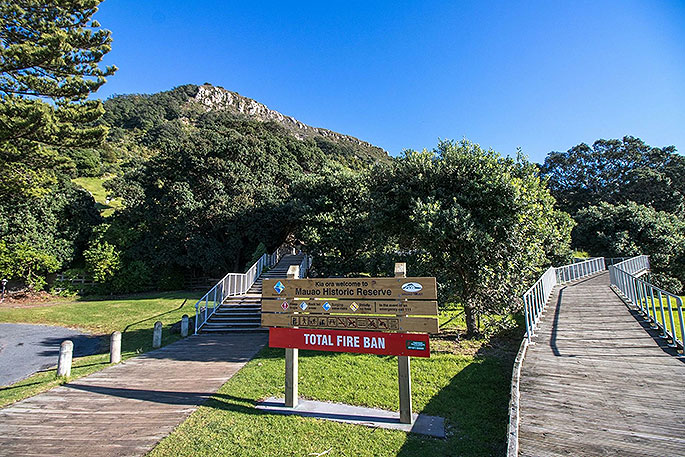 Mauao base track will be closed today.
Tauranga City Council released a statement on Sunday morning to say the Mauao base track is now closed as a precaution, due to strong and unpredictable surges following a large volcanic eruption in Tonga, as well as higher than normal swells generated by Cyclone Cody. This closure is to ensure public safety. Signage and barriers will be in place at all closure points. Council staff say the closure will be reassessed on Monday.
New Zealand's National Emergency Management Agency – NEMA - is advising New Zealanders to stay off the beaches and shore areas on Sunday.
The agency is expecting NZ coastal areas on the north and east coast of the North Island and the Chatham Islands will experience strong and unusual currents and unpredictable surges at the shore following a large volcanic eruption at Hunga-Tonga-Hunga-Ha'pai in Tonga.
"Strong currents and surges can injure and drown people. There is a danger to swimmers, surfers, people fishing, small boats and anyone in or near the water close to shore," says a NEMA spokesperson.
"People in or near the sea should move out of the water, off beaches and shore areas and away from harbours, rivers and estuaries until this Advisory is cancelled."
More on SunLive...