Large gang presence at Mount Maunganui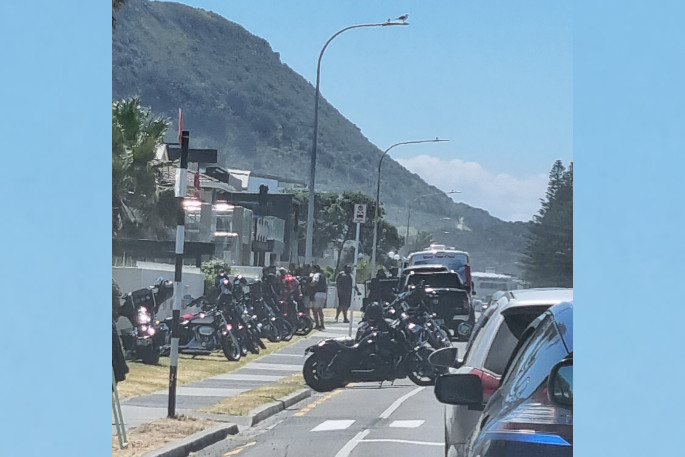 A heavy gang presence has been observed at Mount Maunganui on Saturday afternoon.
A SunLive reader reports that there are over 100 gang members with motorcycles along Marine Parade.
"Probably in excess of 100 members of the Head Hunters opposite Banks Ave,' says a SunLive reader.
"Rival gangs are riding past and intimidating each other.
"There is a heavy Police presence there as well."
"Police are aware of a large group of motorcyclists on Marine Parade, Mount Maunganui this afternoon," says a Police spokesperson.
"Police are monitoring and if people have concern for their own or other's safety they're encouraged to call Police on 111."
Motorcycles are revving up loudly along Marine Parade.
More on SunLive...