Live painting of van and mural at fringe festival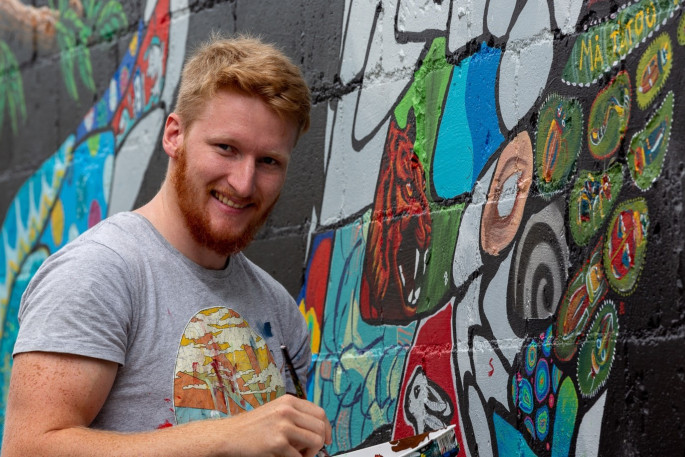 One artist set to showcase his creativity live at Fringe 2022 is painter and muralist Sam Allen.
Sam is a resident artist at The Incubator Creative Hub and will work alongside fellow painter Ally Drury, mural painting onto board while Ally spray paints onto a van.
Inspired by the people, legends, environment and creatures of Tauranga, Sam's primary medium is acrylic paint, but he also enjoys watercolours and ink.
"The paintings that I create aren't confined to canvas," says Sam. "They live on everything from cardboard to brick walls. Anything can be made into art if you're creative enough."
Over the past 12 months Sam has painted several large-scale murals throughout Tauranga. He's also been involved with several group exhibitions and worked alongside a number of schools, including Otūmoetai Primary School and Gate Pā School to create community murals.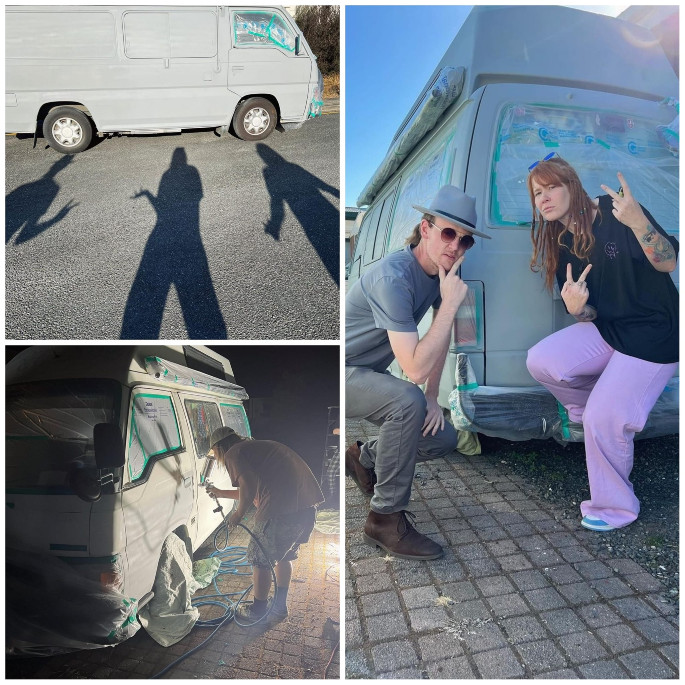 Photo: Ally Drury plans to paint a van during the festival on Saturday. Photo: Supplied.
Festival director Ayesha Kee says there's been a lot of midnight oil burning behind the scenes prepping for Tauranga Fringe.
Ally Drury and her mates have been prepping a van, yes a real van, to be painted live during the day," says Ayesha.
The public will also be able to visit the working studios of artists based in the village, and stay for a whole day of events, music and markets.
"The Ninja Knits have created an exceptional installation of strategically constructed crochet and knitted art sculpture with true martial arts precision."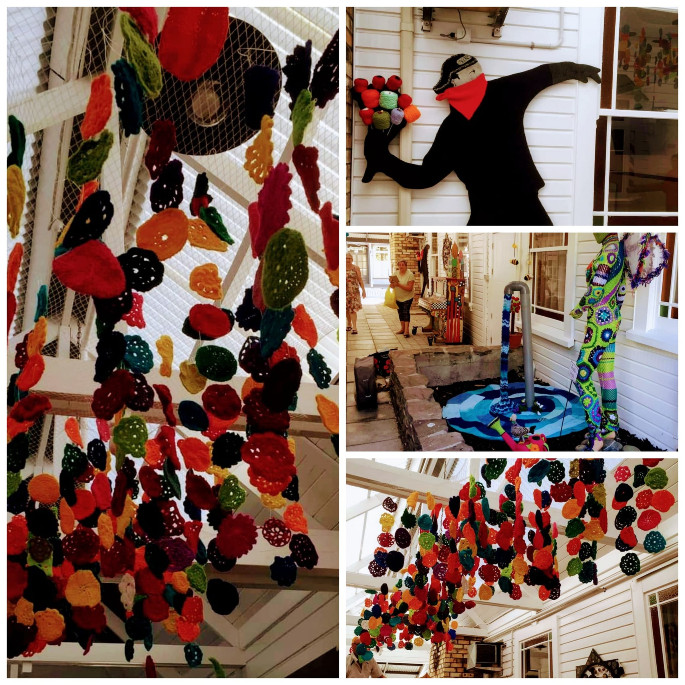 Ninja Knits installations at Tauranga Historic Village for the Tauranga Fringe festival on Saturday. Photo: Supplied.
Under the traffic light system, Covid-19 vaccination certificates will be checked on entry to the festival.
Tauranga Fringe 2022 will be held at the Historic Village, 17th Avenue from 10am-5pm on Saturday, January 15. Entry is $10 and under-14s can attend free of charge.
More on SunLive...