Harry Potter and Marvel inspire NZ pet names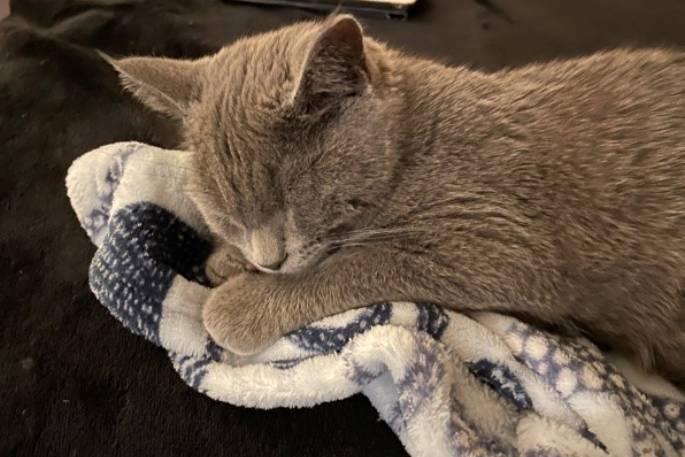 Luna has once again topped the 2021 list of the most popular names for female cats and dogs in New Zealand, with Loki and Charlie topping the male lists for felines and canines respectively.
That is according to information from with Southern Cross Pet Insurance regarding animals under their umbrella.
According to Southern Cross' yearly list of its insured's top pets' names, Luna has been the most popular female name for cats for six years running, and for five consecutive years for dogs.
Loki and Charlie took home the top male pet spots this year, knocking Archie off the 2020 podium for both cats and dogs, although both names have featured highly in Southern Cross' yearly top 10 in previous years.
Popular female pet names this year included Coco, Molly, Daisy and Lola, while favourite male dog names included George, Milo, Teddy and Bear.
By comparison, pet owners in the US are more adventurous when naming their pets, often tapping into popular culture.
Names like Pfizer, Zoom and Covid have 'zoomed' up the charts, although the USA's top 10 list also features many similar names that were also chosen by New Zealanders.
The popularity of the name Luna can be partly attributed to the Harry Potter character, Luna Lovegood, as well as celebrity parents like John Legend and Chrissy Teigen choosing the name for their daughter.
One Auckland couple, Ben and Lea Harris from Birkenhead, instead took inspiration for the name of their new Maltese Terrier, Luna, from a popular TV medical drama.
"We couldn't decide on a name when we first got her, but we were watching a television show together that we both enjoy, New Amsterdam. It had a character called Luna and that's where we got our inspiration from," says Lea.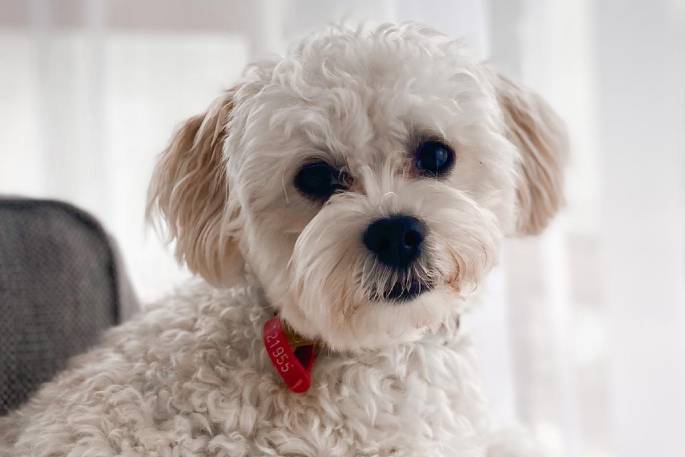 Ben and Lea Harris named their Maltese Terrier after a New Amsterdam character. Supplied photo.
Meanwhile, the name Loki has been popularised by Marvel's Thor comic and film franchise, which was how Marie Gibson from Wellington arrived at the name for her Domestic Shorthair cat.
"The choice to name our cat Loki was a family decision," says Marie.
"We're all big fans of the Thor movies, and the Marvel Cinematic Universe. Loki is Thor's half-brother and the Norse god of mischief, so it seemed a perfect fit for our mischievous cat."
Meanwhile, some of this year's more quirky and humorous pet names included Lord Archie, Cucumber, Crumpet and Cheddar Cheese.
Southern Cross Pet Insurance CEO, Anthony McPhail said it was clear a lot of thought and imagination goes into the naming of Kiwi pets.
"Naming a pet takes a lot of care and consideration, just like human parents naming their child," says Anthony.
"Some people have a name they love, or they want their own personality or tastes to shine through in the naming of their pets.
"We also know how important it is to owners that their pets are thriving and healthy. Southern Cross is there for pet owners, providing cover for over 50,000 pets and giving them peace of mind that, if something goes wrong, their pet will be well cared for."
Southern Cross Pet Insurance most common pet names (born in 2021)
Top female cat names
1. Luna
2. Molly
3. Coco
4. Lola
5. Lulu
6. Lily
7. Ivy
8. Cleo
9. Nala
10. Tilly
Top male cat names
1. Loki
2. George
3. Charlie
4. Milo
5. Bear
6. Leo
7. Simba
8. Ziggy
9. Ted
10. Tigger
Top female dog names
1. Luna
2. Coco
3. Daisy
4. Bella
5. Poppy
6. Millie
7. Frankie
8. Rosie
9. Molly
10. Maggie
Top male dog names
1. Charlie
2. Teddy
3. Archie
4. Milo
5. Loki
6. Bear
7. Rocky
8. Ollie
9. Buddy
10. Max
More on SunLive...