BOP interest among Halberg finalists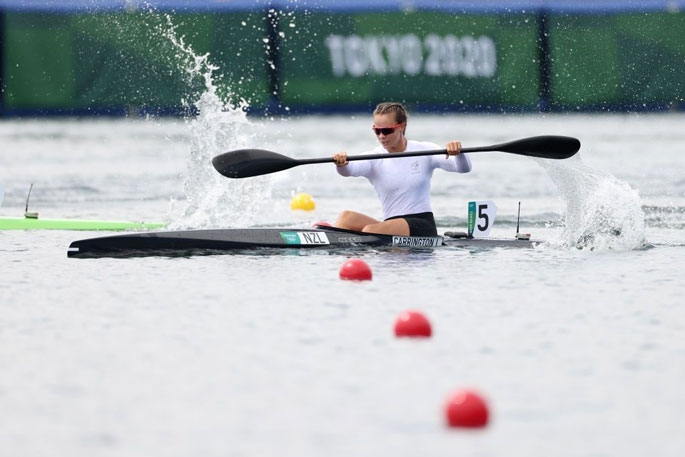 The finalists for the 59th Halberg Awards have been announced with plenty of Bay of Plenty interest across the categories.
Ōhope's Olympic legend Dame Lisa Carrington is nominated for Sportswoman of the Year, alongside Pāpāmoa-based rugby Sevens gold-medal-winning captain Sarah Hirini whilst Tauranga's Kane Williamson and Rotorua's Lisa Adams are also named.
They make up the 28 finalists named after judges trimmed the field down from the initial 79 nominations received from National Sports Organisations and an independent Nominations Board for achievements in 2020 and 2021.
Five finalists have been shortlisted for Sportswoman of the Year including Carrington and Hirini. They are nominated alongside gold medal-winning rower Emma Twigg, back-to-back Motocross world champion Courtney Duncan and golfer Lydia Ko.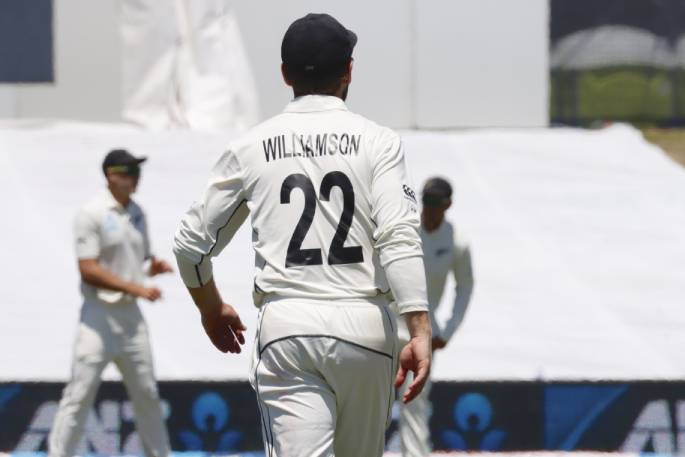 Kane Williamson in action at the Bay Oval in 2019. Photo. Daniel Hines.
Williamson has been nominated for Sportsman of the Year but will face stiff competition from rising squash sensation Paul Coll, six-time Indycar champion Scott Dixon and Olympic gold-winning rower Hamish Bond.
Five Tokyo Paralympics gold medallists have been shortlisted for the Para Athlete/Team of the Year award including shot put champion Adams. Long jumper Anna Grimaldi, javelin thrower Holly Robinson and swimmers Dame Sophie Pascoe and Tupou Neiufi round out the nominees.
Finalists in the above categories are also eligible for the supreme Halberg Award, the country's highest accolade for sporting excellence, with Carrington a strong favourite.
The Team of the Year category also has Bay of Plenty interest, with the Mount Maunganui-based Black Ferns Sevens and Peter Burling skippered America's Cup-winning Emirates New Zealand in contention – not to mention the world number one Test and ODI ranked Blackcaps, who have several locally-based players.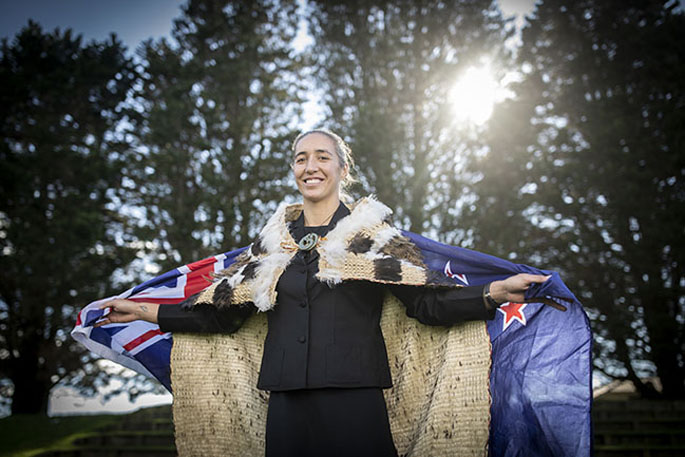 Black Ferns Sevens captain Sarah Hirini was a flagbearer for New Zealand in Tokyo. Photo. New Zealand Rugby.
The Buddle Findlay Coach of the Year has four finalists comprising Gordon Walker, who led the Women's Canoe Sprint team to three golds in Tokyo along with the Black Ferns Sevens co-coaches Allan Bunting and Cory Sweeney and the Men's Rowing Eight coach Tony O'Connor. Blackcaps coach Gary Stead rounds out the list for guiding the team to ICC World Test Championship victory.
Five young promising athletes are finalists for the Sky Sport Emerging Talent Award. Footballer Marko Stamenic, swimmer Erika Fairweather, snowboarder Cool Wakushima, discus thrower Connor Bell and netballer Grace Nweke.
The finalists represent achievements from 1 December 2019 to 30 November 2021 - a two-year period reflecting the impact of Covid-19 on global sporting competitions.
"The finalists showcase a remarkable group who have achieved outstanding success and shown great resilience through unprecedented times for global sport," says Halberg Foundation chief executive Shelley McMeeken.
"We look forward to celebrating all their achievements and crowning the winners at the awards ceremony on 23 February."
The winners will be announced at the 59th Halberg Awards ceremony at Spark Arena, Auckland on Wednesday, February 23 and broadcast live on Sky Sport and free to air on Prime TV from 8pm.
ISPS Handa Para Athlete/Team of the Year (eligible for supreme Halberg Award)
Anna Grimaldi (Para athletics), Holly Robinson (Para athletics), Lisa Adams (Para athletics), Dame Sophie Pascoe (Para swimming), Tupou Neiufi (Para swimming).
ISPS Handa Sportsman of the Year (eligible for supreme Halberg Award)
Hamish Bond (rowing), Kane Williamson (cricket), Paul Coll (squash), Scott Dixon (motorsport).
High Performance Sport New Zealand Sportswoman of the Year (eligible for supreme Halberg Award)
Courtney Duncan (motocross), Emma Twigg (rowing), Dame Lisa Carrington (canoe racing), Lydia Ko (golf), Sarah Hirini (rugby sevens).
ISPS Handa Team of the Year (eligible for supreme Halberg Award)
Black Caps (cricket), Black Ferns Sevens (rugby sevens), Emirates Team New Zealand (sailing), Rowing Men's Eight (rowing), Women's Pair Kerri Gowler and Grace Prendergast (rowing).
Buddle Findlay Coach of the Year
Allan Bunting and Cory Sweeney (rugby sevens), Gary Stead (cricket), Gordon Walker (canoe racing), Tony O'Connor (rowing).
Sky Sport Emerging Talent
Connor Bell (athletics), Cool Wakushima (snowboarding), Erika Fairweather (swimming), Grace Nweke (netball), Marko Stamenic (football).
More on SunLive...