Māori rights movement members gather in Tauranga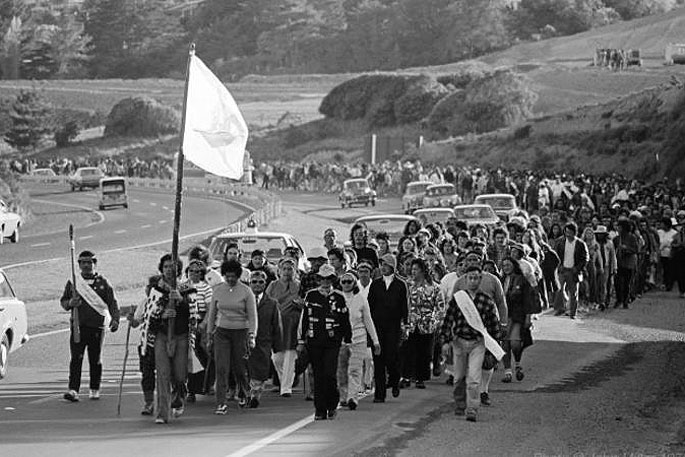 Many of the original members of the Māori rights movement Ngā Tamatoa will reunite in Tauranga on Saturday, 50 years after their founding.
The group, which translates to Young Warriors, was formed by rangatahi in the early 1970s and to fight racism and confront injustices.
As well as raucous protests, they championed the Māori Language Petition of 1972 and the 1975 Māori land march.
Event coordinator Leilani Ohia says it will be a chance to acknowledge their contribution.
"It's a reminder of where we came from and where we are now. I look at my children and I see the benefits that have come from those fights, nē, and our children are reaping those benefits.
"We have the opportunity of Kohanga Reo, or Kura Kaupapa Māori. Also just look at parliament, we've got Māori voices in there. That was all a platform set by Ngā Tamatoa."
On Saturday, many of the original members will head to the city at the invitation of Tauranga Moana.
In the morning, an acknowledgement ceremony for the members will be held, followed by education panels in the afternoon to, as Ohia says, "have the opportunity to hear the Ngā Tamatoa story from Ngā Tamatoa themselves".
"Coming back together to celebrate those things after seeing the, I suppose the hua, or the benefits of their mahi. Fifty years on we can many of those benefits from the fights, from the protests, from all of their efforts."
Ohia hopes people will be inspired, that the rakau would be passed on.
"The Ngā Tamatoa spirit is not something that's held by the members themselves, but hopefully will be continued and carried on by the generations to come.
"We see it now in Mahuru Māori; the focus is still our people, the focus is still uplifting our people and our culture, and being heard and being seen."
More on SunLive...