No cruises but passenger ship returns to Tauranga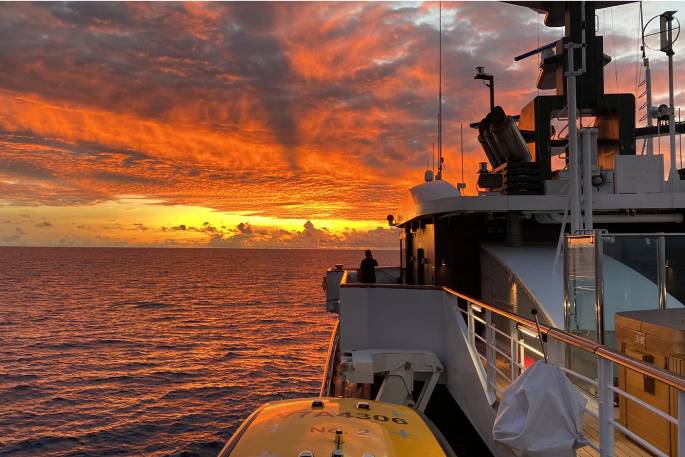 Passenger vessels arriving at Mount Maunganui and Tauranga have become a rarity in the post-pandemic era but one such ship will be hitching up in the Bay of Plenty this week.
The Island Escape superyacht is due to arrive at 7am Thursday from Auckland, a first stop on a New Zealand tour that takes in Gisborne, Napier and Wellington as part of its Auckland to Nelson summer voyage.
The vessel will not be berthing alongside the Port of Tauranga, instead remaining in the harbour, as it embarks on its maiden voyage.
"The crew are very excited and very busy getting the ship ready for passengers," says Island Escapes sales coordinator Nikita Smith.
A total of 32 passengers, all New Zealanders, and 14 crew will be on board. The yacht completed its quarantine during a 22-day non-stop voyage from Vietnam before being granted entry into New Zealand and arriving on New Year's Day.
"We are very pleased to include Tauranga and Mount Maunganui in our itinerary as it's been two years with little visitation by any passenger ships and it's a beautiful location," says Nikita.
Whilst not the first domestic passenger ship to visit Tauranga since the pandemic, with the Spirit of New Zealand making multiple visits, the voyage is being heralded by the region's tourism industry.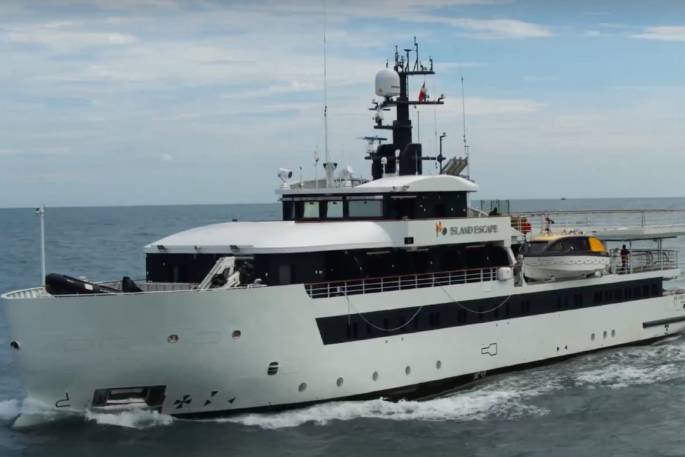 The Island Escape superyacht. Supplied photo.
"We're delighted to be the first port of call during the maiden voyage of this beautiful brand-new super yacht," says Tourism BOP general manager Oscar Nathan.
"We know many New Zealanders have been missing this type of ocean cruising while our international border has been closed, so it's great to see Island Escape Cruises offering this domestic option."
Passengers will explore the Mount and surrounding area for the day before disembarking for the next leg of the journey in Gisborne at 6pm.
"We look forward to welcoming the passengers and crew to Te Moananui ā Toi, the coastal Bay of Plenty for the day, and we hope they'll enjoy all of the attractions on offer," says Oscar.
More on SunLive...