Brother's tribute to man who died at Omanu Beach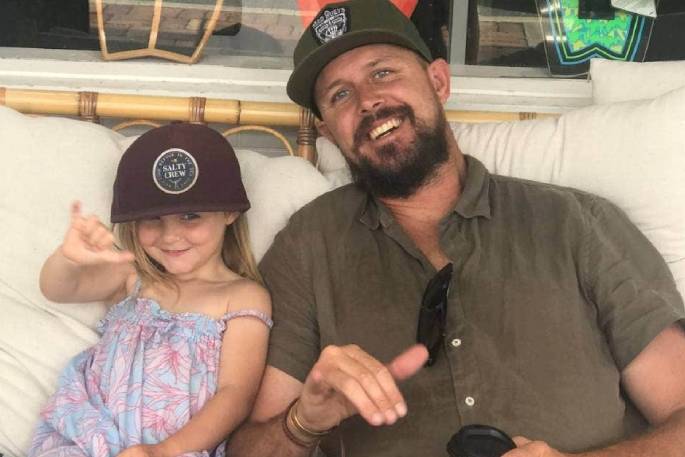 The brother of a man who died from a brain aneurysm while surfing has paid tribute to the father of six who was "always going on adventures" with his family.
Warkworth resident Kane Gove-Larritt died suddenly at Mount Maunganui on January 4, after suffering an aneurysm while surfing.
The 39-year-old was on holiday with his wife and their six children.
His brother Dean told Stuff that Kane was not aware of any underlying condition and the aneurysm was a "complete surprise".
Dean understands Kane was surfing with a friend, but they had become separated. A lifeguard patrolling the water in a jet ski was the first to notice something was wrong with Kane and brought him to shore.
The Omanu Beach Surf Lifesaving crew were able to resuscitate Kane, restoring his breathing and a "weak pulse".
Kane was taken by ambulance to Tauranga Hospital and was in the intensive care unit for eight hours before he died.
The coroner has reviewed Kane's death and is satisfied it does not require further investigation.
Last week, St John confirmed to SunLive that a person had been transported to Tauranga Hospital in a critical condition after being pulled from the water near Omanu Beach. A witness told SunLive about the life-saving attempts of the lifeguards and paramedics.
"A massive thanks to the Omanu Surf Club and the lifeguards, who were exceptionally quick to get to Kane, and to the intensive care unit staff at Tauranga Hospital for their support," says Dean.
Kane leaves behind six children, aged 3 to 14. Three were his, and three were his wife Lara's. He cared for each of them "as his own", says his brother.
"It was a large household, but they were always going on adventures together and keeping busy. It is going to be a tough road ahead for Lara and the kids."
Dean says surfing was Kane's passion, and he died "doing what he loved".
"If Kane could have scripted his last moments that was exactly how he would have planned it."
Kane's surfing took him on "missions" across the world, including to the famous Cloudbreak surf spot in Fiji and various breaks in Australia.
"His dream was to surf the big waves in Portugal, but unfortunately he never made it."
Tributes have poured in online for Kane, who is described by family as having a "big heart" and "always having been there when you needed him".
Dean says there had been a "massive" amount of support for the family from the community including kind messages, food donations and fundraising by local businesses.
A Givealittle page has raised about $60,000 since it was set up five days ago.
The brothers Kane and Dean grew up in Warkworth and attended Mahurangi College. Kane was a qualified builder and in recent years was a site manager.
"He was our best mate and a good bastard," says Dean.
More on SunLive...