The soft luxury of mohair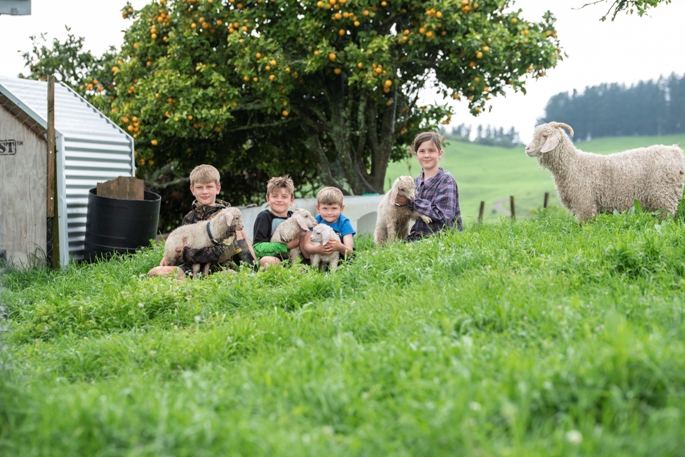 Michael Woodward's father John Woodward was one of the pioneers of Angora goat farming in the late 1970s.
Now, the Waikato dairy farmer sees a place for them on his own farm.
The Angora is a domesticated goat originally from Turkey, and produces a lustrous fibre called mohair, which is a sought-after, high-end commodity.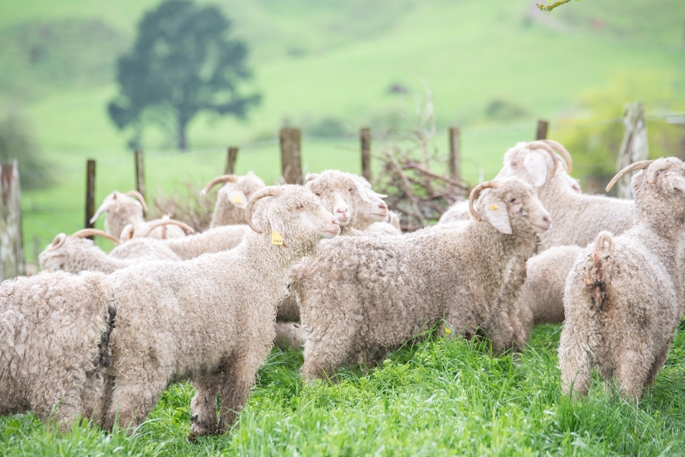 Angora goats produce luxurious mohair fibre. Photo: Catherine Fry.
While 50/50 share milking in the South Island, Michael and his wife Susie were living on their own two-hectare lifestyle block and grew their own herd of 50 from 10 original pregnant does.
The couple now have their own 170ha farm near Otorohanga. They milk 300 cows and run 300 Angora goats.
For the goats to thrive in the wetter Waikato climate, a great deal of thought is put into breeding, bringing through traits such as good feet and low worm burdens to cope with the conditions.
"Fibre quality is important too and it's a fine balance between all the traits as we also supply bucks back to the mohair industry," Susie says.
The goats and dairy cows can be used to aid with pasture management as they graze different levels of the grass and have different worm burdens that don't cross the breeds.
"We time the kidding for September so that calving is out of the way, and we use the calf sheds for the kids and does," Michael says.
Angoras have no lanolin in their fibre, so the kids are susceptible to hypothermia in wet, cold weather and need regular feeding and shelter.
The herd's diet is mainly grass, with baleage supplement during mating, kidding and drought.
"Worm faecal counting, supported by targeted drenching, and weekly zinc sulphate foot baths during wetter periods, are essential for maintaining the health of the goats," Michael says.
New Zealand produces one per cent of the world's mohair. The Woodwards run a classing warehouse and class fibre for about 60 per cent of the country's mohair producers. Shearing is timed for July and January.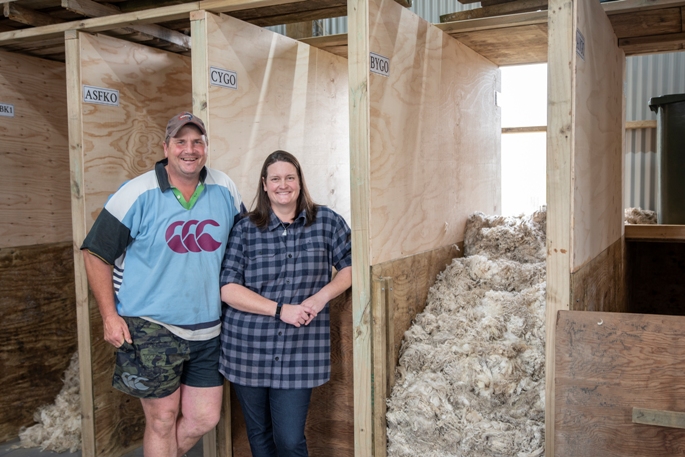 Soft, lustrous mohair fibre in the classing warehouse. Photo: Catherine Fry.
The peak age for good fibre is four to five years old, and the does can keep breeding until over eight years old.
"The expected return per animal is $100 to $150 per year depending on the goat's age. Young goats produce less fibre, but the quality is very high," Susie says.
Mohair fibre is hollow, dyes well and is strong, durable, and beautiful to wear, meaning there is a buoyant market for it.
More on SunLive...