Boating safety message amid water user uptick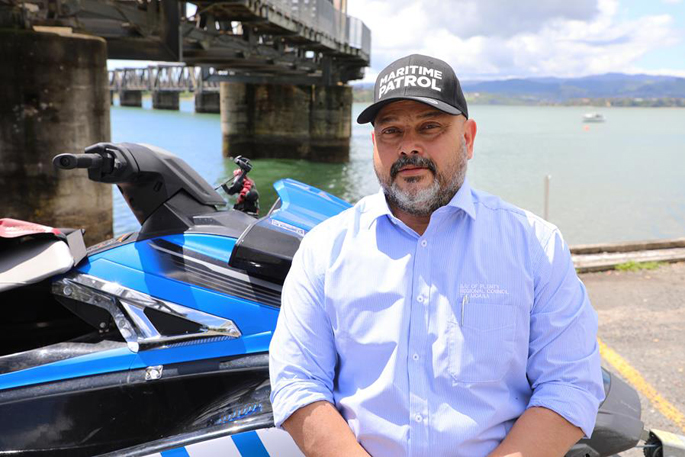 Bay of Plenty Regional Council are reminding boaties to adhere to the five knot rule amid a rise in the number of new boat and jet ski users in the region this summer.
It comes amid an uptick in water incidents across New Zealand this summer, including the recent drowning of a man at Arataki Beach in Mount Maunganui.
The Bay of Plenty Regional Council say their primary responsibility is the safety of the area's harbours, lakes and rivers, not swimming safety in the ocean – whilst also extending their sympathies to the friends and whanau of the recent drowning victim.
However, of the 33 deaths in New Zealand recorded by Water Safety NZ since December 1, 2021, some have occurred in rivers and harbours.
A man died and two children were flown to Starship Hospital following an incident at Tairua bar in the Coromandel last Thursday whilst there have been drownings at the Mangamate Waterfall in remote Bay of Plenty and in the Waikato River this summer.
Bay of Plenty Harbourmaster Jon Jon Peters says maritime patrols this summer have observed a "noticeable increase" in the number of people out on the water – including those that are new boat and jet ski users.
"The team have spoken to over 5500 people so far this summer season.
"With so many water users taking advantage of the warm waters, a key message that we like to reinforce to recreational vessels is the importance of following the five knot rule.
"Keeping a lookout for other people, boats and hazards is vital to ensure that everyone remains safe."
The five knot rule advises that a boat must not exceed five knots when within 200 metres of the shore or a structure, 200 metres of any vessel flying the International Code A Flag, for example, a dive flag, within 50 metres of another boat, raft or person in the water or when the boat has anyone at or on the bow, with any portion of his/her body extending over the fore part, bow or side of the vessel.
In December 2021, Bay of Plenty Regional Council granted $292,000 to Surf Lifesaving NZ and have also provided $25,000 of funding per annum for the last three years to Water Safety Bay of Plenty to help fund education and safety messaging.
"Education is a key part of preventing accidents, particularly over the summer period," says Jon Jon.
"In addition to the 230 on-water patrols completed so far this season we have conducted over 26 boat ramp education days and three educational BBQ sessions.
"We particularly want to remind people to ensure that there are enough lifejackets onboard a boat and that they all fit correctly."
More on SunLive...