Thames playground vandalised, slide out of action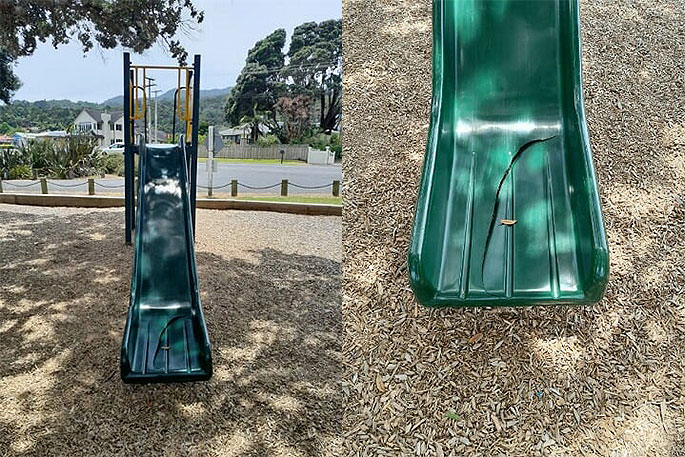 A slide at a Thames playground has been "decommissioned indefinitely, after it was intentionally vandalised.
Thames-Coromandel District Council says a slide, picnic area, and toilet have been vandalised at Waiomu Domain playground.
"The playground slide has been intentionally damaged, leaving a large crack at the base which makes it unsafe for use," says a post on the council's Facebook page.
"The slide has been decommissioned indefinitely. This is a huge disappointment for local and visiting families who use the playground.
"In the same incident, the ceiling in the sheltered picnic/porch area behind the toilet block that looks out to sea has been tagged with a lighter. "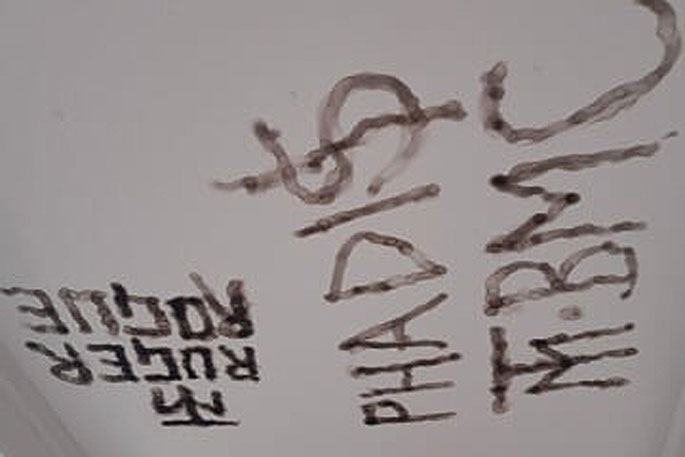 Graffiti at the playground.
The vandalism has been reported to police.
The council is urging people to report any suspicious behaviour in the area.
"If the public sees anyone damaging or defacing public facilities, please to not hesitate to call the police in the first instance with details, and then advise the Council."
More on SunLive...