Shotguns in handbags to homebrew booze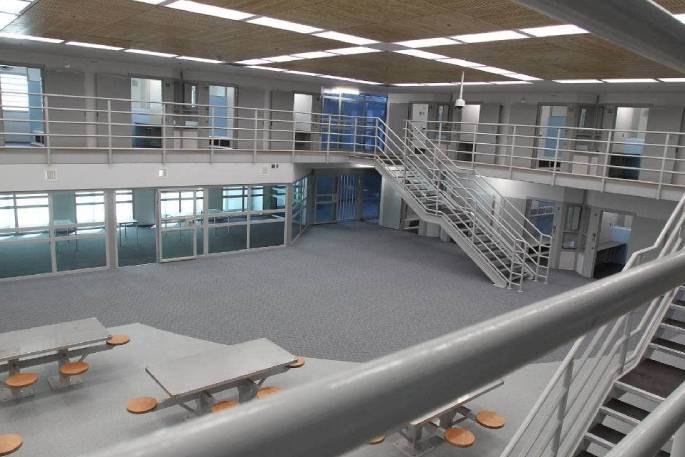 They are some of the most creative and innovative problem-solvers in New Zealand – unfortunately they're in prison.
It is that ability to think outside the box that's seen 141 seizures of what's called "Homebrew Substances" over the past six years at Waikato's Spring Hill and Waikeria prisons.
Stuff has obtained information about the amount of illicit booze, and a range of other contraband items seized, thanks to a Department of Corrections response to an Official Information Act request.
Stuff asked what prohibited items, and how many, had been confiscated at both prisons.
It is a long list, with a combined 5337 items across the two sites.
Spring Hill seems to be the prison of choice if you like a drink, with 97 "Homebrew Substances" seized, against 44 at Waikeria, while Waikeria comes out on top for both tobacco and smoking equipment – 822 seizures compared to Spring Hill's 391.
Waikeria also comes out on top for pornography, with 30 seizures against Spring Hill's 11.
According to Dr Paul Wood, whose remarkable journey stretches from murder to motivational speaker, there are no shocks in the list of contraband items.
"Nothing in there I would consider unusual, pretty standard."
Thanks to his time behind the wire, Wood is also able to shed light on how to make booze in prison.
But the most important question first. What does it taste like?
"Terrible," he said. "But who cares? People aren't doing it for the taste."
Wood says every prisoner gets a fruit ration each day for nutritional purposes. Add sugar, water and Marmite – what Wood dubs the "poor man's yeast" – and you've got alcohol.
Wood says he's even heard of some attempting to use cereal to make alcohol, and for yeast, mould.
He says it's a classic example of the "great initiative" some prisoners show and that, if channelled in a different direction, could put them on a more positive path.
"Necessity is the mother of invention, and when you've got time on your hands."
On a more serious note, Wood says prisoners are often tempted to try homebrew to self-medicate.
"People are always going to be looking for short term relief from the challenges of the environment."
Wood also says this is a good example of "what creative individuals can do".
It's a creativity he tries to harness to get prisoners to recognise their talents, and stay on the straight and narrow.
Wood says whenever he gives talks to inmates, he always asks who has experience dealing drugs, usually prompting a sea of hands to rise.
"You've got small business skills," he'd tell them. "You've already got skills you can use in a positive way. You wouldn't be sitting here, and you'd have more money."
Unsurprisingly, the list of confiscations contains items of a much more serious, and dangerous, nature.
Across both prisons, there have been 12 seizures of ammunition/explosives, six seizures of club/batons and 219 seizures of improvised stabbing/cutting weapons.
Forty-two knives were also listed among the seized items.
In the 2019/20 year at Waikeria, a firearm was also discovered.
"A member of the public was visiting Waikeria Prison to pick up a released prisoner," a Corrections spokesperson says. "During a routine search of the person's personal handbag in the car park, staff located a shotgun."
The firearm was seized and destroyed and "was never within the secure perimeter of the prison", the spokesperson says.
Wood says this is unsurprising, too.
"This is who ends up there. It's not being judgemental, they're just not a good judge of consequences."
Unsurprisingly again perhaps, drugs also appear on the list, with 53 seizures of amphetamine/methamphetamine and 303 seizures of cannabis leaf and oil.
Mobile phones were seized 206 times, SIM cards 47 times and gang paraphernalia 150 times.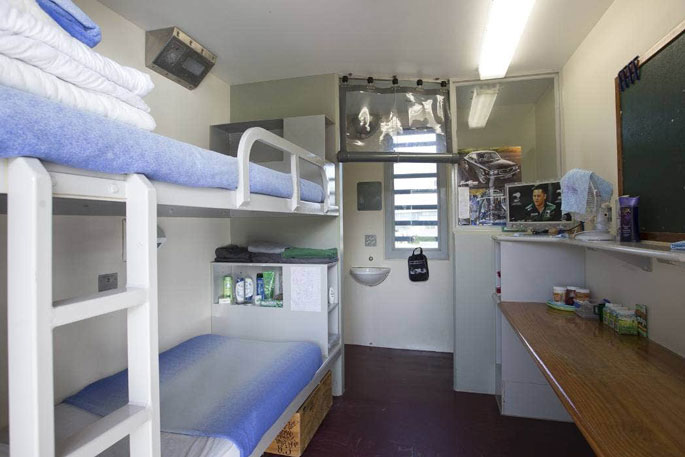 The inside of a prison cell at Spring Hill Corrections Facility where, over the past six years, 2455 items of contraband were seized. Photo: Dominico Zapata/Stuff.
Corrections National Manager Rachel Leota​ says people can "go to extreme lengths to introduce and distribute contraband in New Zealand prisons, which can pose a significant safety and security risk".
"Corrections undertakes a considerable amount of work to prevent unauthorised items from entering prisons," she says. "We are regularly reviewing systems to ensure that new methods of introduction are prevented."
Leota says intelligence staff "constantly work to stay informed about new methods of concealment and identify and mitigate areas in the prison environments".
Measures implemented over the past decade include increased camera surveillance, background checks on all potential prison visitors, searches of vehicles entering prison property, use of scanners and x-ray machines at entry points and use of specialist detector dogs.
"These dogs detect a range of items including psychoactive substances, other drugs, cell phones, illicitly brewed alcohol and tobacco," Leota says.
Wood says one problem facing Corrections staff is the differing secure levels that make up prisons, some with prisoners who are let out into the community on a daily basis, so able to bring contraband in.
Sometimes too, it's as simple as what Corrections refers to as throw-overs: "Any incident where drugs or other contraband is 'thrown' across the perimeter fence".
Irrespective of the methods, and Corrections' efforts to counter them, Wood says there is no way to completely stop contraband from getting into prisons.
"That'll always happen," he says.
More on SunLive...