St John Health Shuttle returns to Tauranga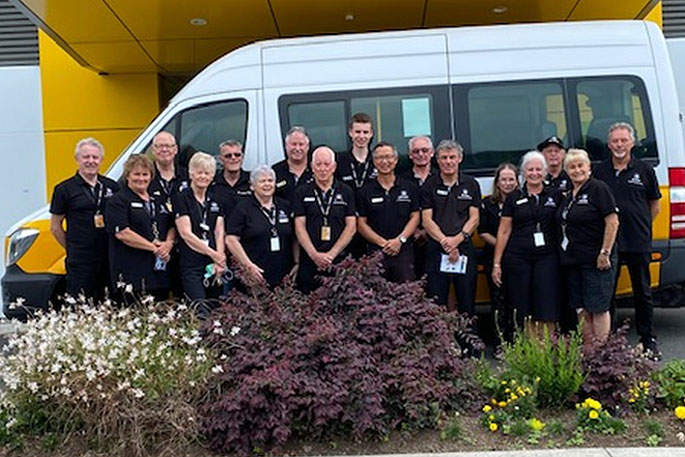 The Tauranga Mount Maunganui St John Health Shuttle will resume service in the area from Monday, January 17.
The HS is a door-to-door community transport service provided by the Tauranga St John Area Committee.
"The HS service is available for most medical related appointments in the Tauranga/Mount Maunganui area, including: Tauranga Hospital; Park Street Eye Clinic: local doctors: dentists: and physiotherapists etc," says a spokesperson for the HS team.
"Appointments from 9am to 2pm are best served – a donation for your journey is greatly appreciated by St John."
Why choose the St John Health Shuttle?
"HS clients have a range of reasons for choosing this community service, including: post-operative recovery (e.g. knee & hip replacements); physical disability; vehicle availability; the nature of the medical appointments (e.g. eyes); and driving confidence.
"All three Health Shuttles have wheel chair hoists.
"You can be assured of a safe and secure journey, and a warm reception from our volunteer drivers."
The St John Health Shuttle is available on 0800 824 3258.
More on SunLive...