Taking charge of your health in 2022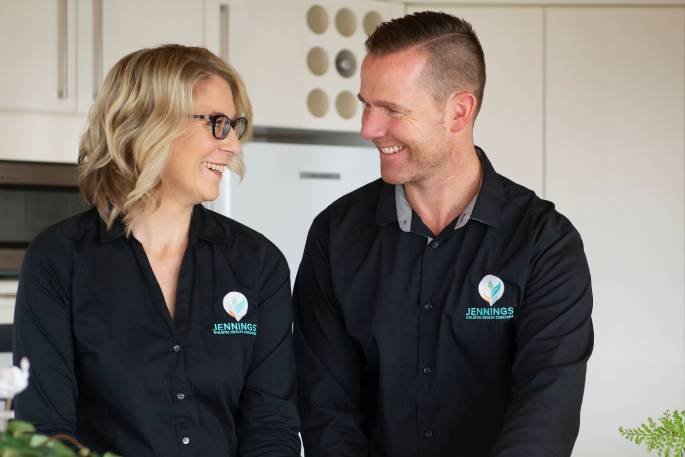 A new year is upon us and with it comes the promise of new beginnings, a fresh slate, and…..resolutions that fade into oblivion by February.
Tauranga-based holistic health coaches Steve and Heidi Jennings say taking charge of your health is not difficult, but the right tools and knowledge are essential.
"Getting healthy is one of the best goals you can have but is pointless if you have no solid plan and keep repeating past patterns that haven't worked.
"We are surrounded by a minefield of confusing and contradictory information that leads us to follow fads, trends and the next 'quick fix' in the hope it will be the silver bullet we're looking for.
"Our bodies are incredibly intelligent machines that strive to be well every single day.
"Much of the time, we abuse them through poor lifestyle choices that result in symptoms such as pain and inflammation, anxiety and depression, stubborn body fat, autoimmune dysfunction, adverse menopause symptoms and poor sleep.
"None of these things are 'normal' or 'part of the ageing process'. They are whispers from the body that something is wrong.
"What we really need to do is step away from the hype and start getting back to basics with a few fundamental principles that will provide us with optimal health over the long term."
The Jennings say people can transform their health in as little as six weeks by focusing on the five functional pillars of health:
Nutrition: know which foods promote healing and which ones to avoid
Exercise: understand the right type of exercise for your current state of health
Gut Health: an essential (and misunderstood) part of overall wellbeing
Sleep: learn how to achieve deep, restful sleep to super-charge the healing process
Address the root cause of stress: resolve background stress for a healthy body and mind.
When these five pillars work in harmony, they provide a sensible, straightforward and sustainable approach to health and an ideal environment for the body and mind to thrive.
To find out more about how to achieve and maintain great health in 2022, or to purchase the Jennings' newly released book 'From Living Hell to Living Well', visit www.jenningshealthcoach.com
More on SunLive...