Roy's fight for time with his boy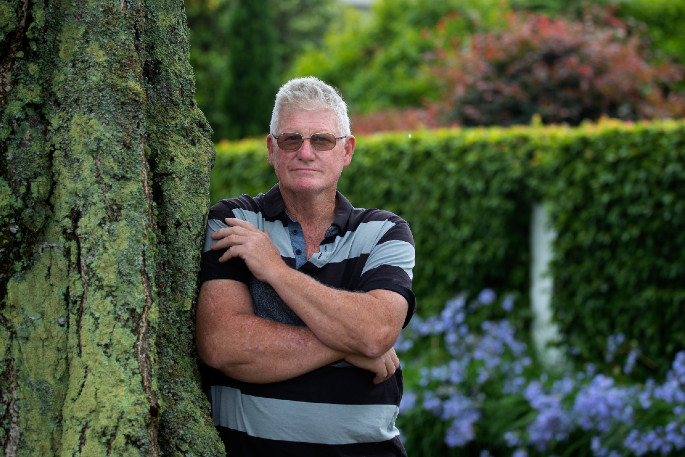 I rang Roy Nugter on a Tuesday afternoon, and he asked me to call back a few minutes later.
"I'm just getting my boy into his swimming lessons. I'll be free in about five."
While I waited, I browsed Roy's Givealittle page again. There's a photo of him with his son Kobie age eight, enjoying a meal together in a café, Roy's arm over and around the back of Kobie's chair, both of them smiling at the camera.
It's hard to believe that Roy has terminal cancer with possibly only months left to live. And there's a sense of how immensely gutting it is to realise that Kobie could lose his dad while he's still young.
"Three years ago I was diagnosed with squamous cell carcinoma stage 4," says Roy. "This is a skin cancer that has got into my lungs."
He's been receiving chemotherapy on and off for the last three years.
"But it won't cure me."
Roy says his only hope of a cure is to have a drug called Keytruda which costs approximately $12,000 dollars a time.
"I require it 10 times which means I need a total of $120,000."
Unfortunately, in 2020, Pharmac froze plans to fund Keytruda, a lung cancer drug that would have helped at least 1400 patients a year, saying it can no longer afford to make the investment, due to medicine costs rising as a result of Covid-19.
Lung cancer kills about 1800 people a year in New Zealand - more than breast cancer, prostate cancer and melanoma combined - but patients and their advocates had hoped help was on its way.
A Ministry of Health directive prohibits the administration of unfunded drugs in a public hospital so the patient must meet the cost of administering Keytruda in a private clinic.
Keytruda is available in New Zealand but patients must fund it themselves.
"I have written to the head of the DHB, the health minister and the Prime Minister to try to get it funded but all refused. So I now have to do something I really did not want to and ask people to help me and my family."
At age 58, Roy should expect to live a long and happy life with wife Debbie and their gem of a son.
Due to the illness and ongoing treatment, he's been unable to work fulltime, but uses any free time to help out wherever he can, reading to children at Katikati Primary School and helping at his local bowling and soccer clubs.
On his Givealittle page, it's clear he wants to make sure his son doesn't lose his father while young. The funds will go towards paying for Keytruda. So far around $20,000 has been raised with another $100,000 to go.
"If I don't reach my goal I will spend it on getting as many doses as possible," says Roy.
"I believe we both should have many years of life to make great memories. Kobie is my rock and I would do anything to make him happy."
To help Roy reach his goal, donate at: www.givealittle.co.nz/cause/for-my-son-kobie
More on SunLive...