Live a more sustainable life in 2022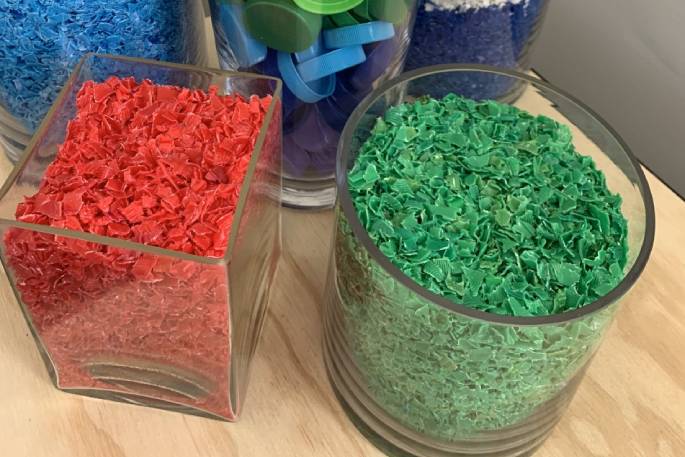 If you're thinking about some New Year's resolutions to live a more sustainable life in 2022, Envirohub have the following top five tips.
Kerbside recycling in the region means good wins for the environment with stats from TCC and Western Bay showing huge improvements in what we are sending to landfill.
There's some extra steps you can take with Envirohub by dropping off your clean milk and soda bottle lids for their Precious Plastic project which allows them to create earrings, clocks and pens with the recycled lids, says a spokepserson for the Bay of Plenty organisation.
"You can also drop off any oral care products such as toothpaste tubes, dental floss containers, old toothbrushes, Nescafé Dulce Gusto pods and wine bottle lids. Every item dropped off means it's not going to landfill.
"Join the Envirohub Predator Free program by picking up a free rat trap and tunnel to catch rats in your own backyard. It is estimated one rat can kill up to 50 native birds in a lifetime."
You can also check out the Regional Environment Network for ways to volunteer with local conservation groups.
Another tip is to think about leaving your car at home for one journey a week. Walk, cycle or take a book and read your way to work on the bus.
"Thinking about healthy eating for 2022? Try swapping out meat from one of your meals each week. There's heaps of great vegetable based recipes you can try.
"Look out for local farmers markets to get fresh produce from your own region.
"If you want any more ideas or want to talk to the envirohub team, reach out on social media pages or through our website.
The team will be back on board on January 10 and they wish everyone a happy and nature filled new year."
Envirohub Bay of Plenty are looking forward to the new year after a huge 2021 launching a new website, continuing to work in the community delivering their 15 programmes which range from planting trees, to recycling plastic bottle lids, providing backyard rat traps to a sustainable wearable art show at Baycourt.
Another highlight has been the launching a digital platform for the Waiariki Park Region which seeks to connect stories and people to help create a healthier, greener, wilder and more resilient region. Www.Waiarikiparkregion.org.nz
More on SunLive...