A stunning start to 2022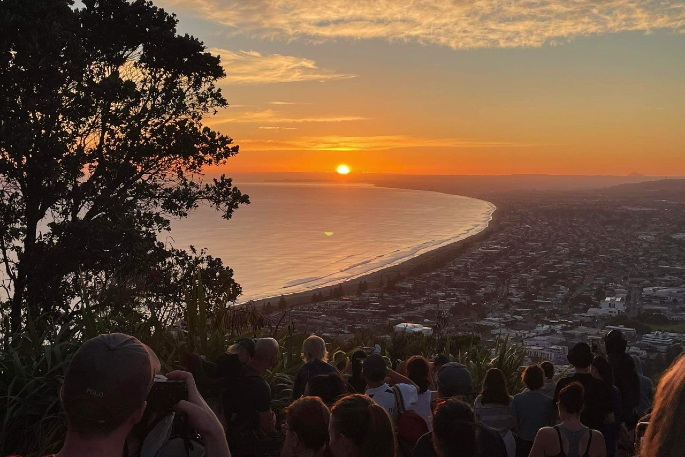 A few hundred people gathered on Mauao at dawn to welcome in the New Year.
Around 300 people trekked up the Mount Maunganui icon to watch the first sunrise of 2022 from the summit.
A SunLive reader says there was a great atmosphere up there this morning.
She says there was still a lot of bottles, rubbish and broken glass on the Mount Main beach and Marine Parade after her walk from the huge gathering of people last night.
Thousands of people gathered to celebrate New Year's Eve with fireworks let off throughout the night.
Four people were arrested for disorderly behaviour overnight and Police maintained a heavy presence in the area.
A SunLive reporter at the scene last night says bottles were left smashed around the Mount Maunganui Lifeguard Service building at the corner of Adams Ave and Marine Parade.
A Mount Maunganui resident says bottles were also smashed along Maunganui Road and on the footpath outside the Atrium Apartments.
She saw an ambulance in the area around 11pm and 1am and multiple police patrols throughout the evening.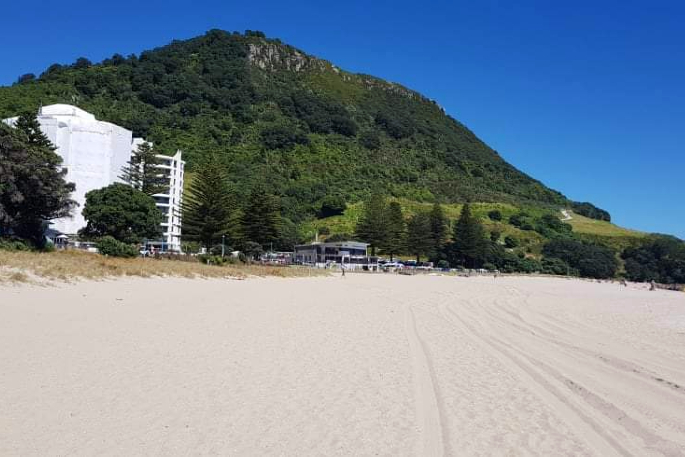 The Mount Main Beach shows no sign of the huge party there last night. Supplied image.
There is no trace of the revellers remnants now though, after clean up crews have swept the beach and surrounds.
Cafes near the base of the Mauao are packed and the beach is filling with people, says the Mount resident.
Police deputy commissioner Glenn Dunbier says, "There were of course a couple of hotspots around the country, however most people we saw out and about had a good time and stayed safe".
This year saw some disorderly behaviour in Tauranga, Whangamata and Riversdale in the Wairarapa, says Dunbier.
As well as the four Tauranga arrests, there were fifteen arrests made in Whangamata and 114 infringement notices were issued.
Thousands of revellers gathered at the Mount beach to celebrate New Year's Eve. Image: Daniel Hines/SunLive.
More on SunLive...