Safety trailer towing tips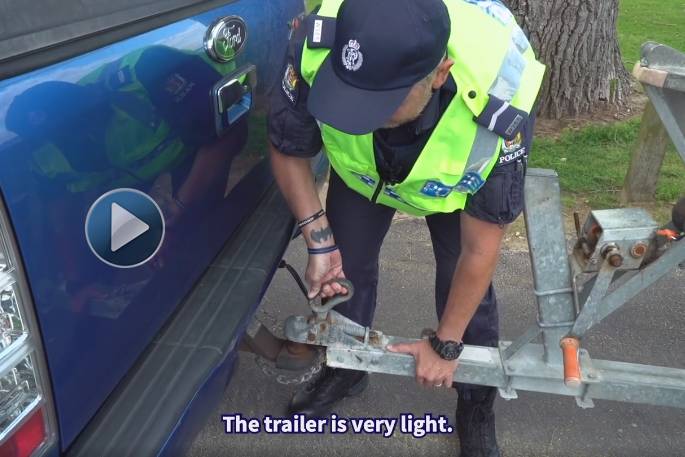 With holidaymakers and their trailers travelling around the region, police want to make sure people are being as safe as possible while towing trailers.
Constable Darren Russell from the Commercial Vehicle Safety Team talks about weight distribution in trailers.
Some key checks to do on your trailer or caravan before you go:
• Make sure your trailer or caravan has a current WOF and is fit for the journey
• Always connect your trailer safety chain
• Check that your trailer plug is connected and all lights are working
• Make sure all loads are secure
• Don't overload your trailer
• Have spare tyres available
• Use a safety flag or high visibility strip of material to highlight to other motorists the length of your load
• Allow plenty of time to get to your destination - we would rather you get there early than not at all And most importantly; always keep to the speed limits, don't drink and drive, don't drive tired - take plenty of breaks, buckle up, and don't use mobile phones whilst driving.
More on SunLive...