A trailblazer for women's golf gets NY Honour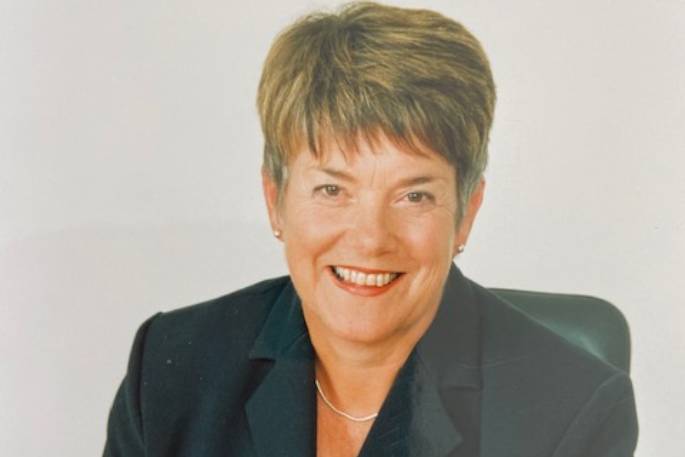 A pillar of the Bay of Plenty golfing community is being made a Member of the New Zealand Order of Merit in this year's New Year's Honours.
Rosalie Wrathall has been a trailblazer for women's and junior golf for 40 years but despite her years of dedication to the game she admits being taken aback by the recognition, given in reward for her services to golf.
She says she struggled to believe the news when her husband showed her the email whilst the pair were on the links.
"I figured somebody is playing a joke on me," says Rosalie.
"So I thought to just delete it but he said it doesn't look like a joke.
"I was blown away because it never actually occurred to me that anybody would think I have done enough to receive this honour.
"I can only thank my family really for helping me and letting me do it."
Her list of achievements suggests she has indeed done enough.
Rosalie was the first ever women to become president of Turangi Golf Club, as well as being captain and vice-captain during her time at the club.
She was also convenor for Junior Golf and the Greens Committee and was made a Life Member at Turangi, where she was the 12-time Senior Club champion.
Rosalie also had an affiliation with Ohope Golf Club for 15 years, holding the positions of vice-captain, ladies vice-captain, zone representative and club captain.
Rosalie was also the zone representative, vice-president and president of Bay of Plenty Women's Golf Association over a period of seven years and was a member of the Bay of Plenty Junior Committee.
Of her many achievements, bringing more women and juniors into the game of golf has often been at the forefront of Rosalie's mind.
She was a Board member of Women's Golf New Zealand for five years, involved in the amalgamation of men's and women's golf nationally.
"Getting the men and the women into one association was one of the best things I have been involved in," she says.
"The Bay of Plenty is now moving into the umbrella of Golf New Zealand as well.
"It is great to see things moving forward."
Rosalie was the first woman to be a member of the Bay of Plenty Eagles Golfing Society and is currently convenor of Women's Matches at Fairview Golf Club, continuing to encourage women into golf.
According to a recent study by Golf New Zealand, 21 per cent of adult club members are women, 17 per cent of junior club members are girls, 29 per cent of the Golf Managers Association of New Zealand members are women, 18 per cent of the Professional Golfers Association of New Zealand members are women and one per cent of the New Zealand Golf Course Superintendents Association are women.
"Unfortunately, women are still the minority," says Rosalie.
"We still don't have a lot of women involved in golf
"We want a lot more and a lot more juniors playing. Those are the two things that have always been most important to me."
More on SunLive...