Shelley Payne honoured on New Year's Honours list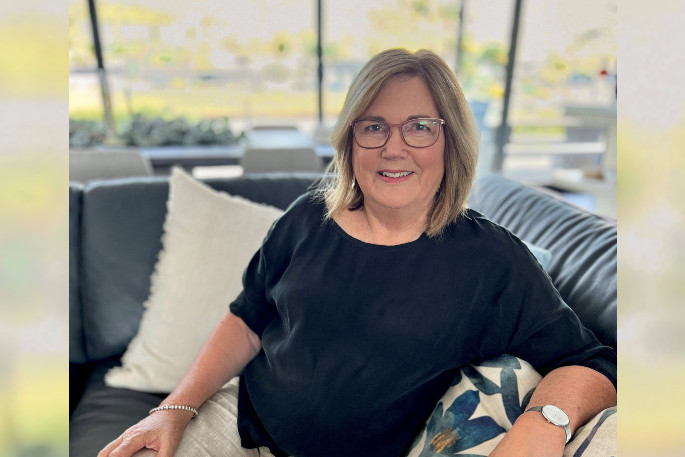 Tauranga resident Shelley Payne is being made a member of the New Zealand Order of Merit in the New Year's Honours, for services to people with intellectual disabilities.
Shelley became involved with IHC in 1995 and the Arohanui Art and Education Trust in 1999 to support her son who had complex disabilities.
As the recipient of the award Shelley says she is delighted to have the opportunity to highlight the two disability services that were a huge and indispensable support during her son Ryan's life and that of her family.
"Parents of babies who begin life with complications and disabilities that will impact their quality of life, often start out their journey ill-equipped for the everyday challenges that they will experience," says Shelley.
"Sometimes it felt like we needed two villages to support our family, but in reality we were very lucky to have wonderful extended family and friends who were always there for us."
Shelley says that when they finally recognized that they needed more external support for Ryan, it was family-centric IHC that they chose to provide the residential service that supported him to mature into a more independent young man.
"I was privileged to become a member of the IHC governance body for a long period of time and change. I now count parents, staff and national managers as old and dear friends and colleagues.
Shelley became President of IHC Mid-Bay of Plenty Branch in 1997 and joined the IHC New Zealand Board of Governance in 2002. From 2003 to 2015, Shelly was Vice President of IHC NZ.
She has focused on supporting the self-advocacy of those with intellectual disabilities. The self-advocacy group People First New Zealand was established within IHC in 2003 and Shelley was instrumental in helping People First become an independent organisation, as well as IHC encouraging greater participation of people with intellectual disabilities in the organisation and community.
Shelley also chaired the Self-Advocacy Advisory Committee of the IHC Board from 2008 to 2014.
From 2003 to 2018 she was a director of IHC's service company IDEA Services Ltd, involved in finding new ways of supporting people with intellectual disabilities following the end of institutional care in New Zealand in 2006.
She was a trustee from inception in 1999 and has been chair since 2003 of the Arohanui Art and Education Trust, which delivers individually tailored programmes for people with disabilities.
"I was also privileged to be on the founding committee of Arohanui Art and Education Centre in the Western Bay," says Shelley.
"I am very proud to say this trust now operates three centres twenty years on, and is a very valued and successful service with over sixty adults attending."
Shelley has also supported IHC events through her hotel business in Tauranga and was made a Life Member of IHC in 2018.
"From a personal perspective, I became involved with IHC as a volunteer to ostensibly check them out before choosing to place Ryan in their care! I quickly came to recognize the absolute dedication and sincerity of the organization to advocate for and implement the best life possible for people with disabilities, albeit with hugely constrictive budgets and the all-too-often barriers that still exist every day," says Shelley.
"To receive this recognition from these two very special services is such an honour, as it is actually me who has personally gained so much from them."
More on SunLive...