Keith Carter honoured for services to community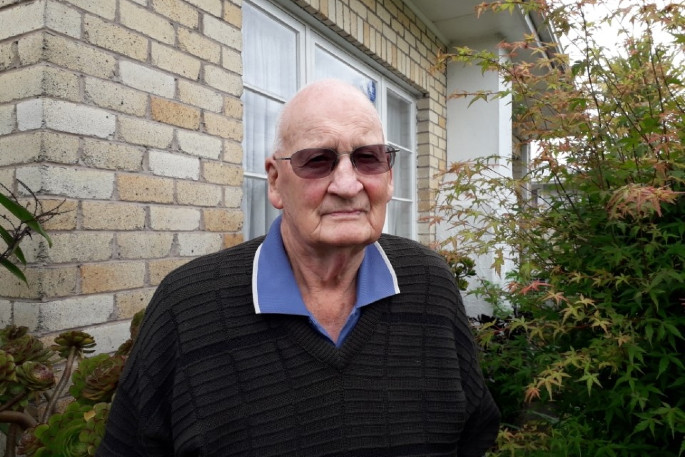 Tauranga man Keith Carter is being awarded the Queen's Service Medal for services to the community.
Keith has been contributing to keeping Greerton community safe as a volunteer patroller since 2005.
Keith was a founding member of the Greerton Night Owls - now Tauranga South Community Patrol - liaising between Police and the local community, and patrolling night hours.
He would coordinate with Police to establish local crime hot spots to then arrange patrollers for those areas.
With his wife Shirley, Keith attended a Community Patrols National Training Seminar in 2007, securing the first marked patrol car.
He took over the local car boot sale which has run every third Saturday in Greerton since 2009, and is now located at Tauranga Racecourse. This is the main form of fundraising for the patrol group.
Alongside Shirley, Keith has purchased and supplied all equipment needed for the car boot sale including all that is required for a sausage sizzle.
Maureen Kathan of Tauranga South Community Patrol says she first met Keith and his wife Shirley in 2007.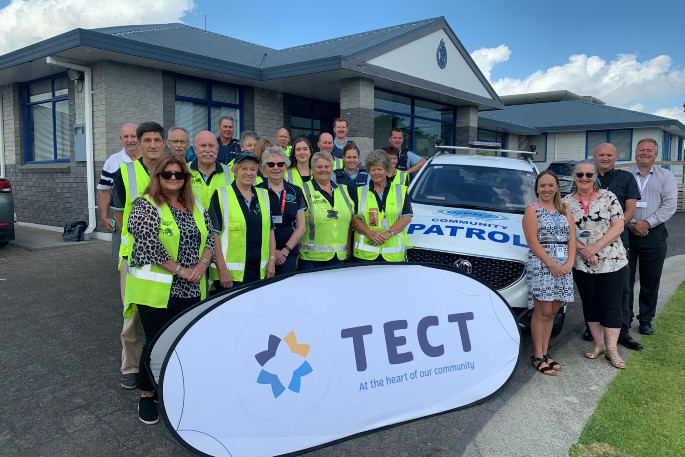 Members of the Tauranga South Community Patrol at Greerton Police Station. Photo: Rosalie Liddle Crawford.
"My husband and I had just returned from living overseas for 30 years and wanted to involve ourselves in some local community work," says Maureen.
"We had seen an article in the local newspaper about something called 'Night Owls'. Sounded interesting so we called into the local organiser of this newly formed organisation at his shop on Chadwick Road and met Keith."
Maureen says it was the beginning of a long relationship working with Keith in the now renamed Tauranga South Community Patrol.
"From the very beginning it was obvious that this man was dedicated to improving the lives of those around him and working to make the community a safer place to live in," says Maureen.
"At that time he and Shirley owned the Tauranga Rug Company and were working full time. That didn't stop Keith from volunteering hours and hours of his free time into establishing a strong patrol and making it the successful patrol it is today."
Since 2012, Keith has helped distribute tamper resistant screws throughout community patrols in New Zealand, an initiative with police that inserts a special screw in registration plates to prevent them being stolen. He has also organised and hosted annual tamper screw events to promote this.
Keith co-chaired the national training seminar for Community Patrols held in Tauranga in 2013, with more than 300 patrollers nationwide attending.
He has also been a member of the South City Bowling Club since 2008 and was President of Greerton Indoor Bowling Club between 2018 and 2020.
In 2020, Keith received the Community Patrol New Zealand, Outstanding Service Award, and was awarded Life Membership of the Community Patrol New Zealand.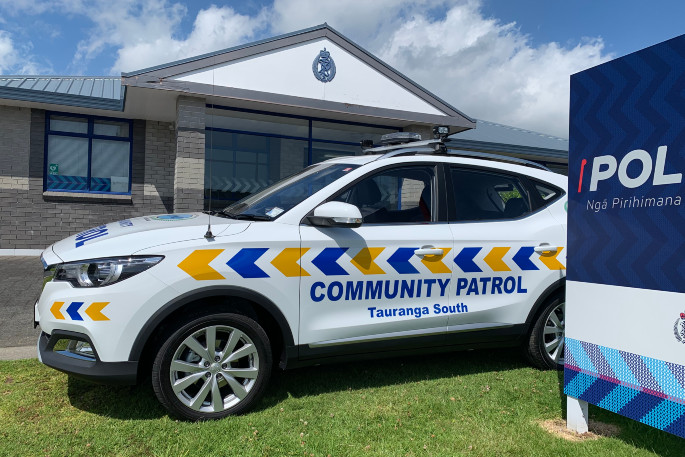 The Tauranga South Community Patrol car at Greerton Police station. Photo: Rosalie Liddle Crawford.
"Over the past 14 years I have worked closely with Keith on the [Tauranga South Community Patrol] committee and have seen first-hand the sensible, pragmatic approach he takes when working through challenges," says Maureen.
"His ability to inspire those around him both in his words of wisdom and his ethic of hard work is what has made him an outstanding person in the community.
"This honour to a humble, hard-working man is well deserved and I, on behalf of the patrol, congratulate him."
More on SunLive...