Café owner fears another teen rampage at NY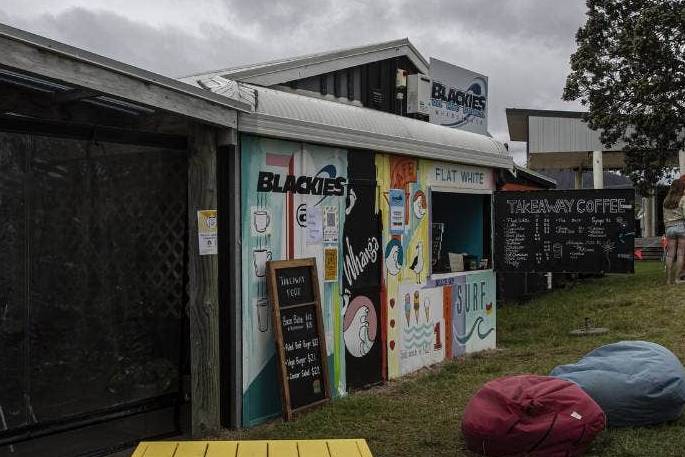 A Whangamatā business owner who had his café damaged after a teen riot is concerned it may happen again this New Year's with a number of events cancelled.
Blackies Cafe made headlines after a mob of drunken teens rioted through Williamson Park towards the cafe vandalising its roof and breaking into the freezer.
The owner, who spoke to Stuff on the condition of not being named, says the chaos caused $60,000 worth of damage and has left him feeling helpless about what he can do to protect his business this year.
He is calling for more of a police presence around Williamson Park – a hive for teen gatherings – to safeguard his business.
"There's no Rhythm and Vines or Bay Dreams this year and people have been locked up in Auckland for four to six months, so I'm really concerned we are going to have another issue this year."
He says Joe's Farm, which has a New Year's festival, takes up a lot of police resources every year.
He's hoping there would have been a family event organised over New Year's to keep young people entertained, but due to Covid-19 and resource consent issues at the park that hasn't happened.
All Thames Coromandel District Council could provide was security to cushion the blow of potential New Year's mayhem on its own facilities.
"It's a tough one, the council can only work within their limits, but also I do lease this land from the council, so does the council not then have the obligation to provide me with protection?
"At the end of the day we are pretty much the suburb of Auckland, and we need that clientele, especially on the back of Covid.
"We will take all the tables away and put in precautions, but I don't believe it is my job to police the people down here."
More on SunLive...