Summer of cyclones?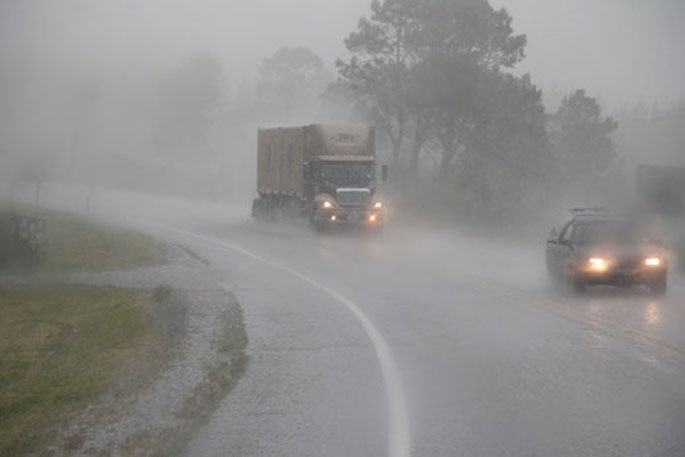 Aotearoa has already had a brush with an ex-tropical cyclone this summer, but at least one more could be on the way.
The country is halfway through a period of forecasted elevated tropical cyclone risk, with a chance of up to two and possibly more ex-tropical cyclones either affecting New Zealand directly or passing near-by.
Warmer water temperatures and a weather phenomenon that's a cyclone kick-starter are playing into the mix, NIWA says.
Cyclones aren't unusual this time of year, as November to April is the South Pacific cyclone season.
A normal season usually brings one ex-tropical cyclone for New Zealand.
NIWA metrologist Seth Carrier says once a cyclone leaves the tropics, it immediately becomes an ex-tropical cyclone, even if it still has the format and the shape of a tropical cyclone.
New Zealand had its first cyclone when Tropical Cyclone Ruby moved down earlier in December.
"While Tropical Cyclone Ruby did not impact New Zealand directly, it was close enough to the country to be within that 550km," Carrier says.
He admits it is hard to forecast a tropical cyclone beyond a couple of weeks.
"But there are periods during the season [when we have] the Madden-Julian Oscillation, which is best described as a pulse of energy that circulates the earth on a fairly regular basis. And during the warmer time of year, when it passes near the equator to the north of New Zealand, that's kind of the best opportunity for a tropical cyclone to form."
Carrier says it acts like a kick-starter for not only tropical cyclones but disturbed weather in general.
Add that to the fact that tropical cyclones also thrive from warmer sea temperatures with a La Niña summer.
"There tends to be a lot of warm water, not only around New Zealand, but also further to our north. And further to our north is where these tropical cyclones tend to form. Especially up in the Coral Sea, near Fiji, New Caledonia."
Carrier says New Zealand's water is warmer than average - in some places it's up by 4C.
"Which maybe doesn't sound like a lot. But in terms of water temperature, being two to three degrees above normal is actually a big change. And if a tropical cyclone is in an area where it's primed to form, or it does form, warm ocean water is kind of the number one fuel for tropical cyclones."
When cyclones move overland, the fuel source is eliminated, which tends to weaken them.
"Overland, you've got hills, you've got mountains, you've got trees, and all those things cause a lot of friction and that friction also tends to rip apart the cyclone."
Carrier couldn't say what is the worst year for cyclones in New Zealand, but there have been two notable ones in New Zealand's history.
Cyclone Bola in 1988, which was no longer a tropical cyclone once it reached our shores, but it still caused more than $200m in damage.
And Cyclone Giselle in 1968 which resulted in the death of 53 people in the Wahine disaster.
More on SunLive...