Thousands of smokers to stub it out this week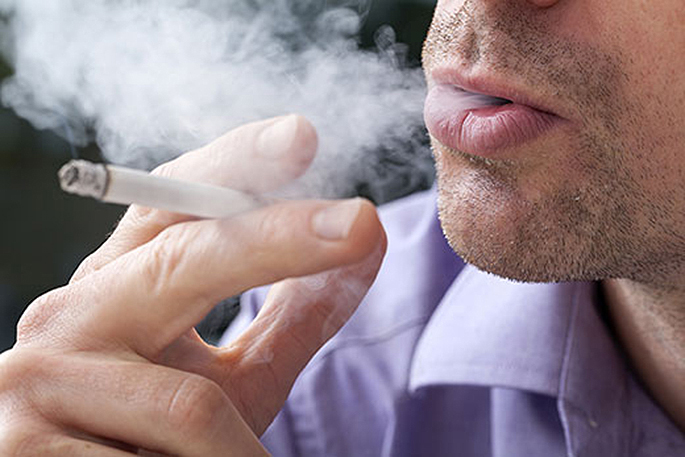 Thousands of Kiwis are expected to quit smoking this week, with new research showing they feel ashamed of their habit and hide it from family members.
A nationwide survey of more than 3,600 smokers found that many experienced a range of negative emotions.
With 19 per cent feeling like an addict, 18 per cent feeling guilt, 11 per cent shame, 13 per cent felt that they were letting their whanau down and 9 percent were embarrassed or 5 per cent shunned
The study also found that more than two thirds (67 per cent) of respondents have hidden their smoking from their friends or family at some point in their life.
Despite Kiwis good intentions research shows that attempting to quit smoking can be one of the hardest resolutions to keep.
The respondents surveyed said there were a number of social triggers that happened over the New Year period that made it more difficult to quit, these included spending time with friends who smoke or seeing someone else light up which were both common triggers for almost half (46 per cent) of smokers.
Going to a party, bar or social event also negatively impacted their ability to quit with four in ten (43 per cent) of Kiwis saying they found it tough.
Most Kiwis wanting to quit say they are doing it for their health (53 per cent), or because it is too expensive (31 per cent) or are sick of smoking (7 per cent).
Pressure from friends and whanau was also one of the reasons smokers felt they needed to quit along with the stigma (2 per cent).
Addictions counsellor Leanne French says New Year is one of the most popular times for those struggling with smoking and other addictions to address their behaviours, but they will often need support to do so.
Smokers need to focus on behavioural changes and along with the desire to quit need the right skills, support and a plan to see it through.
"Stress is a driving factor and quitters definitely need more uplifting resources to learn to feel good in new ways. They need strategies for change, stress reduction tools and wider social and emotional support to help change thoughts, and feelings which in turn changes habits and behaviours.
"Quitting can unmask underlying emotional issues, and expose triggers, cravings and withdrawal symptoms. But effective interventions such as counselling and online support minimises high risk situations and solves possible problems," she says.
Leanne says the start of a new year is often the time Kiwis take stock of what they want to leave behind and start fresh with a clean slate.
"It's no surprise that the urgency to spark positive change is always popular in the health finances and fitness areas. Many of us are also discovering that there are smaller everyday things that seem to make us increasingly dependent, like sugary food, takeaways, smart phones, shopping, gaming, dating apps and social media.
"All of these things have the capacity to alter our mood and trigger a dopamine release in our brains, anything that activates these reward pathways can become addictive and hijack our impulse control and judgement," she says.
More on SunLive...