Reindeer's quirky addition going nuts on Facebook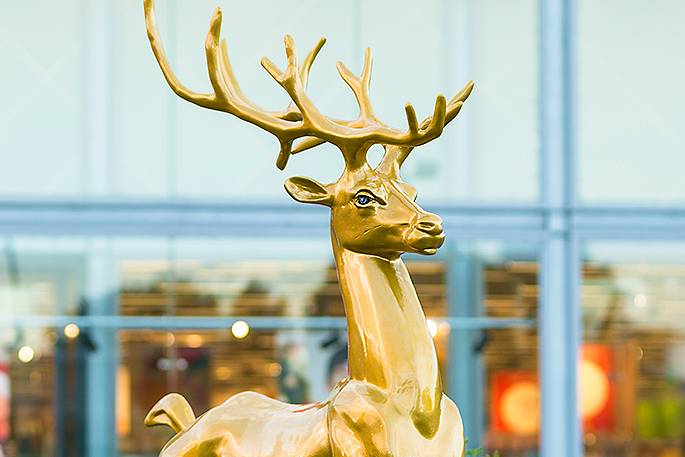 It stands tall and proud near the entrance of Bethlehem Town Centre, and it has recently caused a bit of a stir on social media.
The centre's golden reindeer statue has been standing tall for about a month now, but it is gaining more attention for a newly added piece, or pieces, that people are going nuts about.
A recent post on the centre's Facebook page shows what has been done.
"Ok .. we can't even be mad about this," reads the post.
"Our reindeer appears to have grown a pair. They even painted them gold."
Commentors have since shared their thoughts.
"See at least that's creative and gives people a laugh without doing damage, gotta love it!," says one commentor.
"Now this is gold and what an awesome attitude towards something that may seem disgraceful but surely keeps our spirits high xx love it Bethlehem," reads another.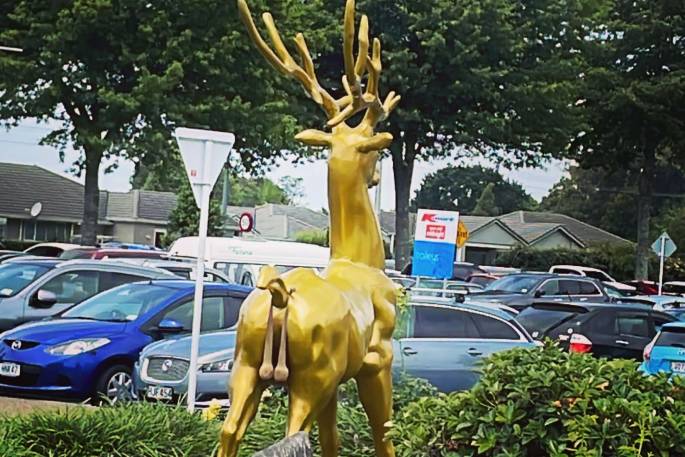 The rear view of the statue. Photo: Bethlehem Town Centre Facebook.
More on SunLive...