Bagging the best deals on Boxing Day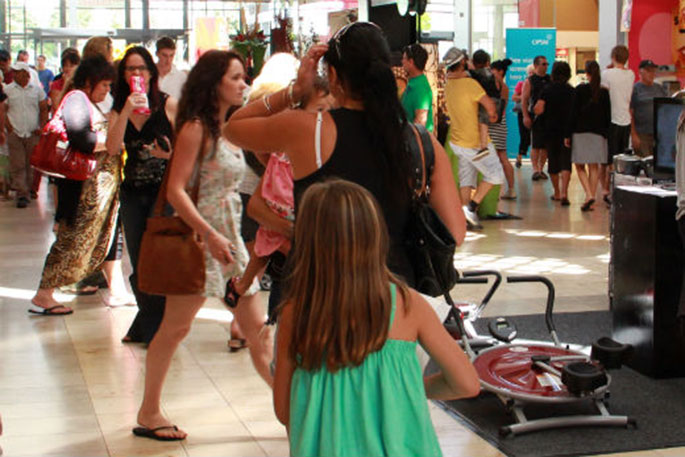 Ah, Boxing Day – a day to lament the overindulgence of Christmas, snooze on the sofa, and for many of us, hit the shops.
But it wasn't always this way.
According to historians Boxing Day began during Queen Victoria's reign in the 1800s and refers to a post-Christmas practice of the time.
Back when Vic was on the throne, the day after Christmas was a day off for servants, and the day their wealthy masters would dole out presents held in – you guessed it – boxes.
The servants would also go home after Christmas and give their own boxed gifts to their families.
Religion is also thought to have played a part in the creation of Boxing Day. After collecting money from the congregation during the year, churches would distribute the funds to the poor at Christmas.
Many churches kept the money in a box until it was handed out the day after Christmas – also known as Boxing or St Stephen's Day.
So why do we shop up a storm on December 26?
Though it has a history steeped in charity, Boxing Day is now more commonly associated with giving money to stores than to the poor.
It's thought the shift began in the 1990s after many countries, including New Zealand, liberalised trading laws to allow weekend shopping.
"When you open the door to trading on a Sunday, changing the spirit of when it is morally 'right' to shop, you open up the possibility of trading on festival days," British historian Mark Connelly told History Extra.
When does it all kick off?
Earlier every year. Many "Boxing Day" sales start as early as Christmas Eve (I'm looking at you, The Warehouse) to get a jump on the competition.
But Boxing Day itself remains the most popular day to launch a sale so, if you're only just emerging from a food-induced stupor, don't fret – it's all just getting started.
What sort of discounts are we talking?
Some of the best you'll see all year. A lot of retailers adopt a "20 to 50 per cent off everything" type policy and apply larger discounts – sometimes as much as 80 per cent – to selected items.
How do I find the best deals?
Let your fingers do the walking
Check retailers' websites to see who's discounting what and, if you're after a particular item, which store has the lowest best price.
Liisa Matinvesi-Bassett, New Zealand country manager for price comparison website PriceSpy, says although shoppers can feel pressure to buy during big sales events, panic buying can be a costly mistake.
"Instead, before you head to the checkout in-store or click on the all-important 'buy' button, have a look at the PriceSpy website or app to check you are always getting the best deal.
"And if you find the product you are looking to purchase has increased in price or is not offering a discount, simply set up a price alert and this will automatically tell you when the price drops below a certain point."
If you won't be going to a physical store to collect your purchase, don't forget to factor shipping costs into your calculations as these can and do vary widely.
Check the price history
Some stores have a sneaky habit of raising prices before a promotional period only to drop them and pitch the lower prices as a "special" when the sale kicks off.
Sites like PriceSpy let you see how often prices are raised and lowered so if you see an item "on sale" you can work out if it really is a good deal.
Head out or log on early
If you're shopping in person, the best chance of a bargain is to be first through the door. The early you get amongst it, the more likely you are to get your hands on the goodies you're after in the size, colour or brand you want.
The crowds will also be thinner, which is a massive bonus.
For the most part, these issues can be avoided by shopping online, but supply chain problems due to Covid-19 mean even online stores could have fewer options and less stock than in previous years.
How else might Covid-19 impact the Boxing Day sales?
At the time of writing, all of New Zealand was operating under either the red or orange settings of the traffic light system.
At both, shopping looks a little different to what we once knew, and the added restrictions and protocols could result in longer queues and shorter fuses at stores this year.
Shops, including outdoor markets, banks and takeaway-only businesses, can open with capacity limits based on everyone in the space being able to keep one metre away from anyone else.
Face coverings must be worn in shops and some retail businesses can also choose to require a valid My Vaccine Pass from customers. Those businesses will still be subject to capacity limits.
For the most up-to-date information on traffic light settings, check the official Covid-19 website. And for everyone's sake, be kind to retail workers and other customers.
Happy shopping, New Zealand.
More on SunLive...