Merry Christmas from the WSFL team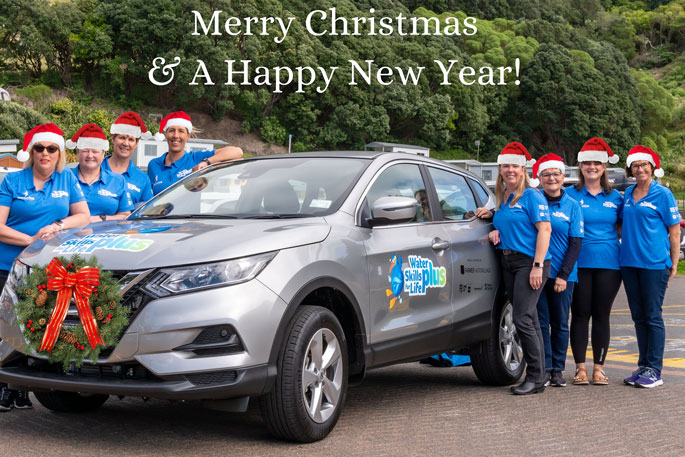 Anne McLeod and her Water Skills for Life Plus team wish everyone a safe and enjoyable Christmas break – and remember to stay safe around the water!
"The Water Skills for Life Plus team would also like to thank Sun Media and all our funding partners who have enabled us to bring this pilot programme to schools in Tauranga this year.
"With this amazing support, we have been able to provide a programme which teaches children how to survive in all water situations, making them more aware of their own safety and their families.
"We are proud to say that the schools who have completed the programme so far are thrilled and now have the resources to extend the programme in their curriculum.
"We thank the schools for giving us the opportunity to run our pilot programme, without them we would not have been able to reach so many children in the Tauranga region.
"We look forward to an exciting term one in 2022, where we will reach eight more schools making a total of over 2000 children through the pilot project."
More on SunLive...