Meri Kirihimete from SociaLink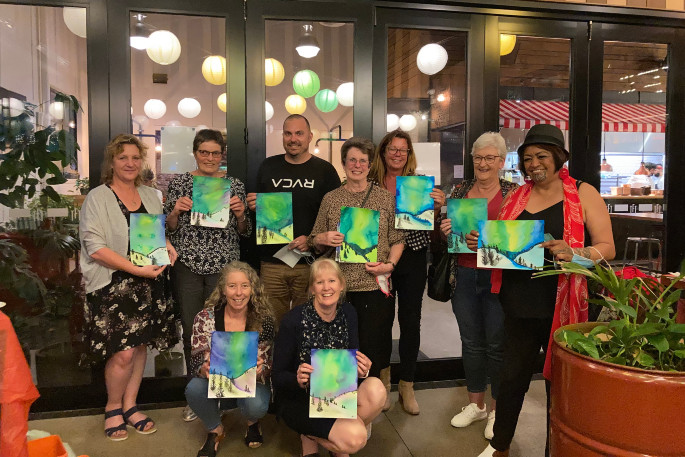 Liz Davies is wishing everyone a restful and rejuvenating time this Christmas.
"Ever the optimist, I had thought 2021 would be a better year than 2020 however it has continued to be a strained and stressful time but in a different way to 2020," says the general manager of SociaLink.
"Last year saw a team of five million, a sense of us all working towards elimination of Covid. In 2021 the vaccination requirements has created divisions, some have lost jobs, and organisations have been left scrambling to ensure services are delivered to everyone."
Through all of this social services and community organisations remain focused on their kaupapa and doing their "level best to meet demand," says Liz.
"I salute you. It's been another challenging year for all, we have all done so much and so well.
"It's time to rest and rejuvenate again. Enjoy your fest of season with your whānau, eat well, take time to relax and enjoy some of our summer weather.
"Keep safe and we will see you all again in the new year. I look forward to share he Rarangi Hiahia results and start our planning together for 2022.
"Merry Christmas and a Happy New Year."
SociaLink are planning a six-part training programme titled 'Real People Management' that supports managers with the tools and skills they need to lead people well.
In March a Communications Skills Training series of workshops is being held with facilitator Carly Shorter of People Realm.
SociaLink also have a mentor programme planned for those who are new to management or leadership. This programme begins in March, with registrations open now for mentors and mentees.
For those wanting help presenting their management data in a simple descriptive way to fulfil legal responsibilities while creating a marketing document at the same time, there is a course planned for March called 'Insightful Annual Reports'.
Other interesting and useful events that SociaLink are planning for 2022 include understanding the Treaty, funding forums, health and safety, working well with gender issues, facilitation skills, advocacy 101, data protection, and using Excel.
"Ngā mihi mahana ki a koutou i ngā āhuatanga o te wā. Ko te wā kua mutu te mahi me te timatanga o tō hararei, ko te wā o te whanau whānui, me kai māori, me wā whakata, he wataka raumati.
Ahakoa ngā piki me ngā heke, ko te tūmanako kei te noho ora koutou, kei te noho haumaru hoki.
Meri Kirihimete ki a koutou me te tau hou Pākeha 2022," says Liz.
"I really hope you are all are able to enjoy a very meri Kirihimete and get a chance to recharge over the holidays, switch off, enjoy whanau, kai and the beach. See you in 2022! Ngā mihi."
More on SunLive...