BOB squad is back in the Western Bay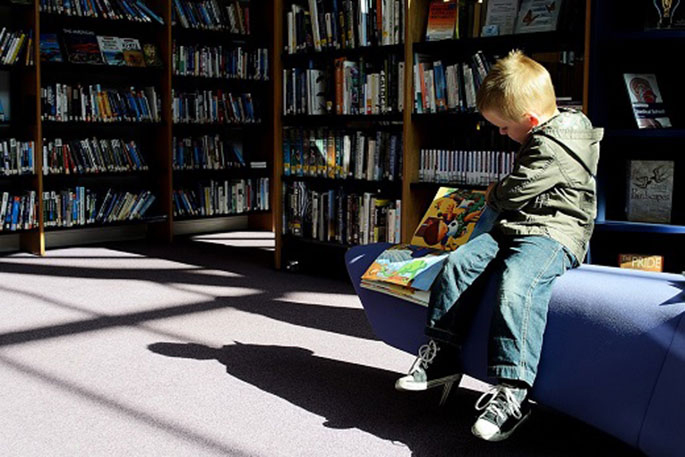 Calling all book worms and backyard adventurers! Western Bay of Plenty District Libraries' BOB Squad summer reading programme is back.
The free take-home reading programme is aimed at primary school aged tamariki with BOB being an acronym for 'bag of books'.
This year's theme is 'Backyard Explorers' encouraging children to grow their reading skills and explore the natural world.
The booklet includes 13 interactive missions and is capped off with a party at the end of summer, held in Te Puke and Ōmokoroa libraries (subject to Covid-19 requirements).
"Over the six years BOB Squad has existed it's evolved a lot. It began as a programme where some of our libraries would give decommissioned books to schools to distribute among students," says Western Bay of Plenty District Council's customer service and governance manager Barbara Whitton.
"Nowadays, there are more kids than books, so the programme has become a much-loved take-home booklet."
BOB Squad missions include camping in the backyard, identifying native plants and growing a seed to help bees.
The programme booklet comes with an Easi-grow pellet and sunflower seed donated by King Seeds in Katikati.
After kids complete each mission, they return to the library for stamp and grab an invite to the end of summer party.
The booklet also includes 25 mini missions such as reading under a tree, and comes with a reading log that has checkboxes for every 10 minutes spent reading.
Readers earn entry into a draw to win a prize after every hour spent with their nose in a book.
The programme has proved to be popular with up to 360 kids from across the District registering in 2020.
The BOB Squad is just one of the holiday programmes on offer at Western Bay of Plenty District Libraries this summer.
Rangatahi are invited to take part in the Teen Summer Reading Challenge where each time they read and rate four books, they are entered into the draw to win one of three $50 prezzy cards.
"The Teen Summer Reading Challenge is great for our book-lovers, entries are only limited by how many books you can read!"
Also on offer is a colouring contest and take-home craft kit to make your own paper bumblebee.
Barb says take-home programmes are perfect for the school holidays.
"Programmes like BOB Squad allow us to connect with a lot of kids. And they're a great introduction to our services, helping us to get more whānau in our libraries taking advantage of all we have to offer."
The programme has been developed by Council's children's librarians and is available at all libraries across the Western Bay of Plenty.
For more information on the programme drop into any of our libraries or visit libraries.westernbay.govt.nz
More on SunLive...