City centre road works pause over the holidays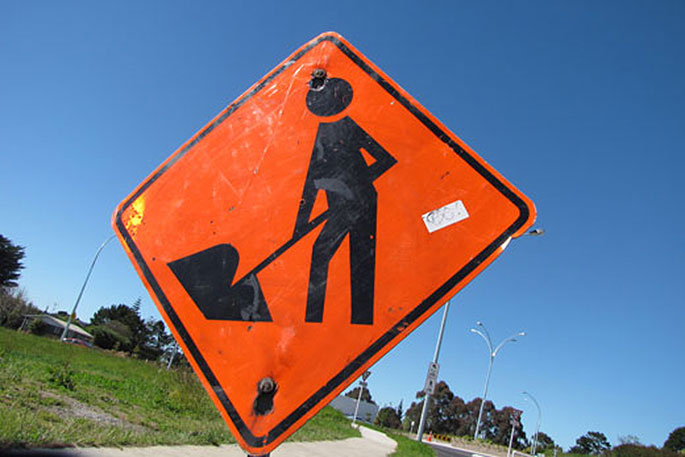 Road works in Taurnaga City will be put on hold over the Christmas/New Year period.
As many construction sites shut down for the holidays, Tauranga City Council says roads will be cleared as much as possible of signage and cones, leaving the city centre for residents and visitors to enjoy.
No new road works will start in the city centre, under or above ground, between Monday, December 20, and Wednesday, January 5
Works on Cameron Road will pause from Friday, December 24, to Wednesday, January 5, with temporary traffic management reduced to allow two lanes of traffic in both directions, where possible. The temporary traffic management will be reinstated from Wednesday 5 January.
Streetscape upgrades on Elizabeth Street will cease between Wednesday, December 22, and Monday, January 10, and Elizabeth Street will be restored to two lanes for this period.
Council says the lane closure will be reinstated on Monday, January 10, to enable construction and fit-out activities on the 38 Elizabeth site.
Works to pick up from early-January
Council says January will be a busy month for roadworks, with simultaneous lane closures on Takitimu Drive (SH2) and Cameron Road.
"The Cameron Road Joint Venture returns to work from Wednesday, January 5, and will be starting a new section of works between First and Third Avenues, which will result in the closure of the northbound lanes.
"During this period, northbound traffic will be diverted onto the other side of the road, with a single lane operating in each direction.
"There will also be lane closures on First, Second and Third Avenues."
Find out more at www.tauranga.govt.nz/cameronroad.
Also, on Wednesday, January 5, Waka Kotahi NZ Transport Agency will begin major maintenance work on Takitimu Drive (SH2) under the Waihi Road/Eleventh Avenue overbridge.
This work is to address important maintenance and drainage issues, and will involve closing a 500-metre section of the highway down to two lanes.
Waka Kotahi expects this work to be completed by January 28, weather permitting. Find out more at www.journeys.nzta.govt.nz/traffic

If you're coming into the city in January, make sure you check the current road closures on the Tauranga City Council website, so you can navigate easily through the city centre.

More on SunLive...