Company's Christmas song for homeless charity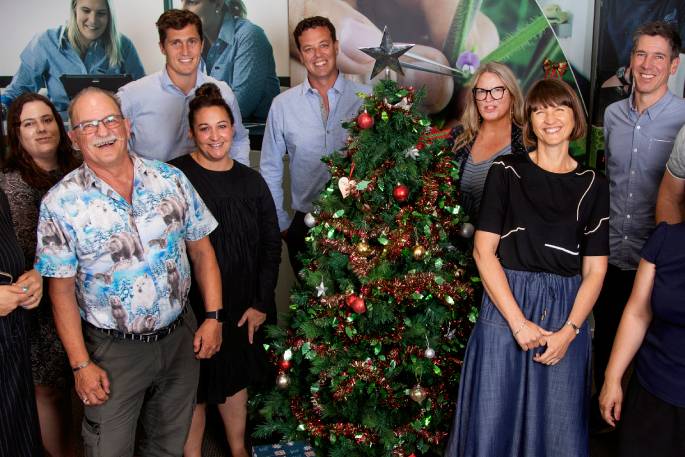 Staff at Ballance Agri-Nutrients have recorded a Christmas song with the hope of raising some money for a Tauranga homeless charity.
Ballance have been running the fundraiser for four years, forming The Self Service Solos group annually owing to the marketing team's ongoing penchant for karaoke.
"So we thought, why don't we put this to a good cause?" says Ballance head of marketing Danusia Bathgate.
"We have done various carols over the years. This year we have actually got a slightly bigger team with the hope we can raise the bar with the amount of money we raise.
"It is a great team activity and great to bringing the business together and supporting a good local cause."
The song will be released once the group have raised enough money for their chosen charity.
In previous years they have donated "bootloads" of cheese to local foodbanks and raised money for charities combating mental health struggles among rural communities.
This year the money is going to the Under the Stars charity, but with the added target of also raising awareness of the issue.
"They have always been very worthy causes," says Danusia.
"This year we are highlighting a growing issue that we have in Tauranga. What the team wanted was a greater awareness about the homeless issue and then what can we do for the homeless community because, for many, it goes by completely unnoticed."
This year 18 members of the company's customer experience team form the band and the group are covering the Christmas classic 'Do They Know It's Christmas?' by Band Aid.
Danusia is potentially taking on the toughest task of all, by singing Bono's infamous solo.
"That's me," she says.
"I did my best job, but with a Bruce Springsteen sort of version of it.
"You've got one chance to give it a shot so you have to go for it."
She says it is great to hear from the team at Under the Stars about how the money will be used and the event is clearly also a fun bonding experience for the workers.
"Everyone gives it a go," says Danusia.
"It is great to go back and watch, timeless and hilarious."
The Self Service Solos are raising money on their Givealittle page that can be found here with a target of $5000 before the page closes on December 20.
"It would be great for anyone to donate," says Danusia.
"Whether you have heard the song or not it is such a worthy cause."
More on SunLive...