New beds for BOP health board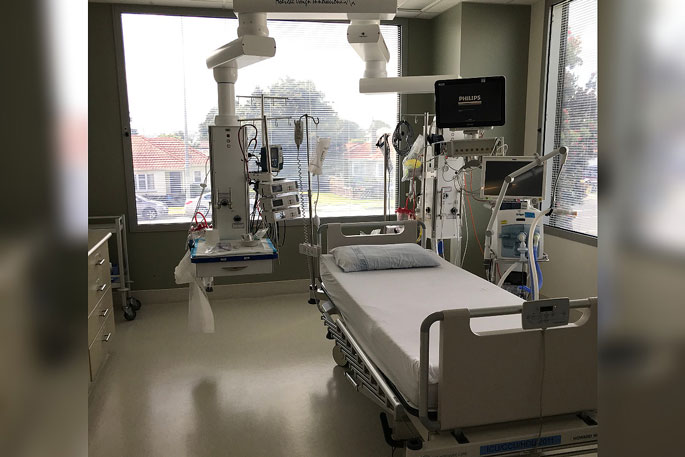 Funding of $15.14 million has been approved for the expansion of intensive care unit and high-dependency unit facilities in the Bay of Plenty.
This means an increase of six beds in Tauranga – two in ICU beds and four in HDU.
"We're thrilled that our bid for expanding our Bay of Plenty ICU facilities has been supported by the Ministry of Health," says Bay of Plenty District Health Board CEO Pete Chandler.
"With our population growth, this is now a critical need for the Bay, serving both the potential needs of Covid patients and our elective major surgery and medical emergency patients as well."
The board's acting chief operating officer, Bronwyn Anstis, says the announcement will be very much welcomed by clinical staff.
"The constrained capacity of ICU and HDU beds has been an area of concern," says Bronwyn. "Of course, additional capacity will require appropriately skilled additional staffing resource, and the requirements of this are being worked through.
"For patients this is great news, as it will mean that less patients requiring ICU level care will be required to be transferred out of area in those times of peak demand."
The Bay of Plenty's two main hospital centres, Tauranga and Whakatāne, have intensive care units run as combined critical care units. Tauranga ICU has six beds and four high dependency unit beds. Whakatāne Acute Care unit has two beds available for intensive care patients.
The health board serves a population of approximately 255,110, according to their 2020 Annual Report. That figure is split between 199,571 served by Tauranga Hospital and 55,359 by Whakatāne.
The Bay of Plenty has experienced a significant and sustained growth in population over the last few years, and this has resulted in a paralleled increased demand on health services and facilities, says Bronwyn.
"Frequently this means that our ICU and HDU facilities are at, or near, capacity. Additionally, the presence of Covid in our community means that there will be increased demand for this level of healthcare for some.
"This expansion to ICU and HDU is very timely and welcomed."
Work has been underway since October to upgrade wards as part of the pandemic response for the Bay of Plenty.
"With the current works to upgrade our facilities underway, confirmation of this further investment at this point is extremely helpful and will allow those necessary work schemes to continue seamlessly together," says Pete.
"This is great news for the communities we serve."
"I would encourage all those who have not been fully vaccinated yet to take up the opportunity, so we can continue providing this level of care to all who need it," says Bronwyn.
"Vaccination works, and is highly effective if people have both doses. That means if you do catch Covid-19, you're far less likely to fall seriously ill and less likely to need ICU/HDU level care."
More on SunLive...