School relief staff "very tight" since mandates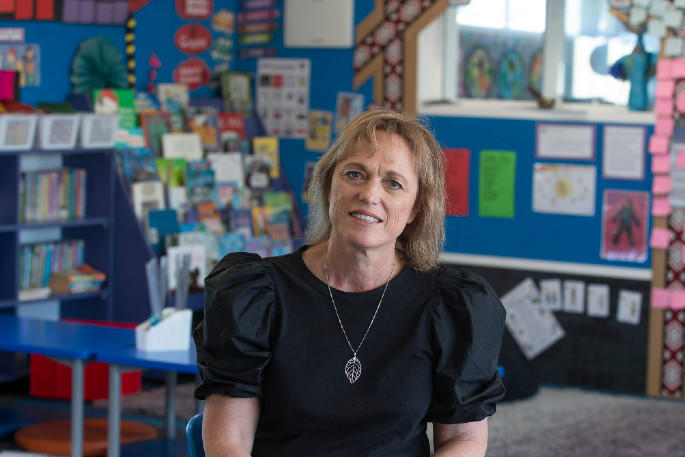 Some children have finished the school year without the teacher they started with because of government vaccine mandates.
Western Bay of Plenty Principal's Association president Suzanne Billington says some students are missing their teacher at what would normally be a time of celebration.
"At this stage of the year, most students will have celebrated a great year with their usual teacher," she says.
"In many cases that's happened, but for some students, it's difficult to do that without the teacher they've had all year."
Suzanne says schools have worked hard to make sure children with a relief teacher were settled and learning until the end of the school year.
The mandate requires anyone working in an education setting to have had their first dose of the Covid-19 vaccine by November 15, and their second by January 1. Those who have not had a vaccination can no longer work in an education setting.
After receiving feedback from schools throughout the region, Suzanne admits relief staff numbers are "very tight" as relievers are being used to cover normal teaching positions.
"That means for normal relief for things like sickness, it is quite hard to find those people."
Suzanne, who is the principal at Tauriko School, says she's lucky because all of her staff are vaccinated.
"Classes are settled and functioning well here, and I think they are in other schools too."
Despite requests by The Weekend Sun, the Ministry of Education was unable to provide information about the number of staff that have left since vaccine mandates came into force.
They have, however, provided non-definitive vaccination data.
For the Bay of Plenty, 96.2 per cent of registered teachers have been vaccinated and, as of 2020, there are 4310 teachers in state and state-integrated schools in the region.
This means around 164 teachers are unvaccinated at present.
Ministry operations and integration leader Sean Teddy says they asked school leaders for aggregate information on vaccination data.
Around 84 per cent of Bay of Plenty schools responded to the Ministry's request.
"This is not a mandated process, as we are not the employer of teachers," says Sean. "The information collected isn't definitive."
Prior to the mandates, the Western Bay of Plenty Principal's Association surveyed schools in the region, and it was revealed they were potentially losing between five to 20 per cent of their staff.
The association represents more than 60 schools from Whakatāne to Waihī.
Suzanne knew of three schools that could be losing half of their staff, with three or four retaining all of their workforce.
She says she is unaware of the number of staff schools may have lost since the mandates came into force, and that it is "very much a private process", with each school working through it with staff members individually.
"It is highly confidential, so people really can't talk about the detail of that."
Post Primary Teachers' Association president Melanie Webber didn't want to speculate on numbers "as people can change their minds depending on circumstances".
"Field staff are helping their members explore their options, and negotiating on their behalf with school management to get the best outcomes for them," says Melanie.
NZEI Te Riu Roa president Liam Rutherford says they know that those who are not vaccinated at present represent a "very small number" of their 50,000 members.
"NZEI Te Riu Roa will work with unvaccinated members who request assistance, to ensure that any employment processes resulting from non-compliance with the vaccination mandate are conducted fairly," he says.
Oropi School principal Andrew King says the vaccine mandate has received a "mixed, but generally very positive" reaction at the school.
"It's very complex because you're managing a variety of perceptions; everything from mask wearing to parents on site, to unvaccinated views and vaccinated views," says Andrew.
"It's a really complex matter to deal with, but in terms of the mandate and staffing it's been as smooth as can be expected when navigating new territory."
Andrew didn't want to go into numbers of staff who aren't working because of the mandate. He says their jobs are open until January 1, when the requirement is they are fully vaccinated.
Suzanne says the next challenge is to work through what the traffic light system looks like for schools, and manging any Covid cases that arise in educational settings.
More on SunLive...